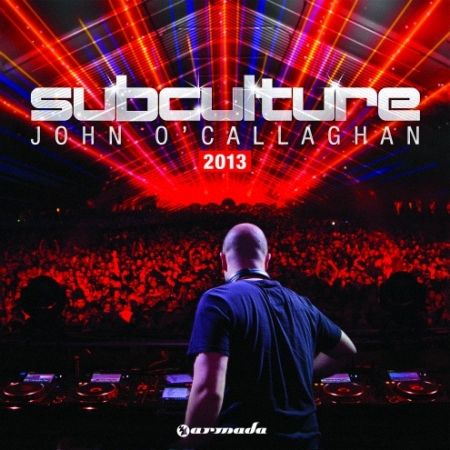 John O' Callaghan – Subculture 2013
Genre: Trance | Label: Armada Music | Release Date: January 18th, 2013
Preorder on: iTunes | Armada
Irish DJ, producer, gamer, and father.. John O' Callaghan has accomplished many huge milestones and feats in his career whether it be at his home in Dublin, Ireland or travelling across the world on a frequent basis. Producing some of Trance's biggest hits under his own name and under his alias Joint Operations Centre (clever, right?), John O' Callaghan becomes one of the first names I put together with the word 'Trance'. Producing huge collabs like the recently released "Vaporize" with Egyptian trance duo Aly & Fila, 2013 looks to be a bright year for the irishman.
With a bassline that wont seem to stop, with an uplifting style that seems to bring you higher and higher, and quality high-tempo tech trance, Subculture 2013 is the perfect way to start the year off with some quality Trance. On Subculture 2013, you'll find some of my favorite tracks including the Aly & Fila uplifting mix of Solarstone's "Fireisland", a brand new collab called "Crispy Duck" between JOC and the infamous Orjan Nilsen, a track to takeoff your emotions to the sky, "Photographer – Airport". Or perhaps you're more like me when I'm driving on my way to an event.. and prefer some high-bpm tech-trance. Add a little 140bpm to your life with some quality remixes by John O' Callaghan himself of "I Don't Deserve You" & the recently announced Tune of the Year "Concrete Angel". Simply a magnificent album, containing each individual track as well as the full continuous mix.
#trancefamily, I encourage you to grab your copy by pre-ordering "Subculture 2013" on iTunes or Armada!