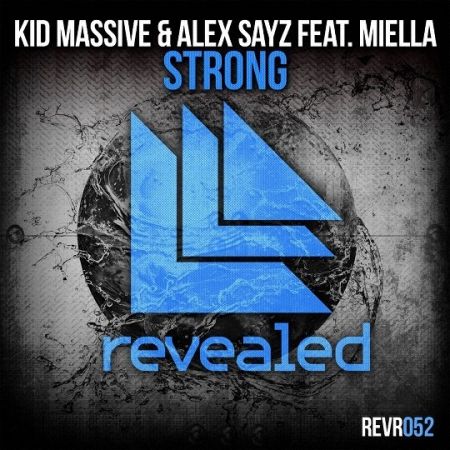 Kid Massive & Alex Sayz ft. Miella – Strong (Dannic Remix)
Genre: Progressive House | Label: Revealed Recordings | Release Date: Jan 7, 2013
Download on Beatport
After one successful year with Hardwell's Revealed Recordings, Kid Massive, Alex Sayz, along with U.S. artist Miella launched a fresh New Year with an untouched remix from label protégé Dannic of 'Strong'. Even after claiming a strong melodic backbone from its very own original, the additional merging of Dannic's perceptive work has come to create European Dance music as a whole. With the combination of Hardwell's Revealed label known as Dannic, "Strong" has been introduced to one of the best remixes of all time. Steadily moving up the ladder and continuing to grow under Hardwell's wings, this electro hit is bound to ignite a highly anticipated year for Dannic.