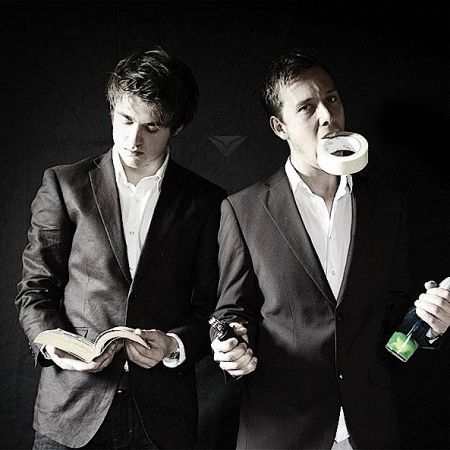 Here's the interview I did with the up and coming duo from the Netherlands, Vicetone. Hear what they have to say as they quickly jump from the tiny pond to the vast ocean of the EDM world.
First off, I want to thank you guys for taking some time out of your busy schedules to answer a few questions, I really appreciate it.
You're very welcome! We really like EDMTunes.com so it's a pleasure doing this interview.
EDMTunes.com is a globally viewed blog. Why don't you tell us about yourselves for those who may have never heard of Vicetone? Where you're from, how you met, and the style of music you produce.
We are Ruben & Victor, we both live in Holland and we make our own style of dance music that can be described as energetic and melodic house music. We met when we were 15 and still in high school, and we've been friends ever since. We didn't start producing together until 2012, and we've always been into the same kind of music since high school and that really helped, and still helps us with producing.
How long have you two been producing for individually?
I (Ruben) started producing here and there since 2011, but didn't take it really seriously or started to become any good at it until 2012.
I (Victor) also began producing a bit in 2011. Not very serious though.. It started out as a hobby, trying to remake the melodies that you hear on the radio, then making your own melodies just for fun. It really started getting serious when we teamed up!
Being only 21 and 20, how have your families and friends responded to your quickly growing careers?
We're lucky to have a very supportive family and friends. Our parents were a little skeptical at first, as most parents would probably be when their sons spend all their time making music behind a computer, but now they see where this is headed and they are very supportive.
By releasing remixes of Flo Rida, Adele, Maroon 5, and Youngblood Hawke, is it safe to say Pop music has or has had some influence on you? Or was this an easy way to gain listeners and traction toward the name?
I wouldn't say it's a major influence, but pop music does interest us. We like a lot of the pop songs that are currently charting as you can clearly hear the influence from dance music – which is something we like. And it definitely wasn't an easy way to gain listeners either, because remixing a popular song is not a guarantee to get a lot of traction – there are a huge amount of remixes out there for the songs we remixed, it's the quality on the remix that gets you traction. We always judge the track by the vocal, which for us is the most important part of a song when we decide to remix something.  And we always try to give our own spin to the vocal and the track; hopefully you can hear that with the different types of remixes we've done.
Good points. One of the most impressive things I've heard, and really shows the talent from your end, is turning a whopping dubstep track into pure progressive gold with the remix to Doctor P and Eva Simmons single, "Bulletproof." Could you talk a little bit about it? How did it come to be? Was it difficult turning the song 360 degrees?
Thank you! We really felt the vocal in that track, Eva Simons is an incredibly talented vocalist. We felt her voice could perfectly be used in a more melodic, energetic track that we had in mind, and it fit perfectly. It's a lot of fun to take a completely different route with a track than the original artist intended.
Congrats on signing with the booking agency, Creative Artist Agency (CAA.) How exciting is that for Vicetone? And how important is that for your careers?
It's very important for our careers, we have been dying to go on tour for a long time now and this is the first and most important step to get there. When our management told the news, we couldn't believe that we would sign to such a big agency. We are currently working hard on getting our American Visa's, and we think it'll be a busy summer this year!
Where in the world would you guys most want to play a show? (Besides Major Festivals)
We can't really pick one location, we want to play everywhere we can really. We have a lot of American and Spanish fans, so we'd love to play in the USA and Spain… but we'd love to play everywhere in the world really!!
In terms of the career path, where do you guys realistically want to be in 2 years?
It's very hard to predict what will happen two years from now. The past few months we had to constantly re-adjust our short-term goals because some of them were realized sooner than we expected.  As for longer term, in the next 2 years we want to tour all over the world playing our music, and maybe even start our own record label. That's been a dream of us for a long time.
What are you up to outside the studio?
We hang around with friends and family, maybe watch a movie here and there. But other than that, not a lot. We work every single day in the studio, and music has completely taken over our lives. We work very hard to achieve our goals and there is only one way to get there, and that is by working hard. It doesn't feel like working for us though,  we absolutely love what we do!
If you could be any type of whale, what would it be?
Probably a killer whale… they look pretty bad-ass.
Do you think Barack Obama has heard "Hope"? I hear he throws down. 
Haha, don't think so, but somebody should definitely show it to him! "Hope" he will like it
Is there anything you want to say to the viewers and listeners? 
We love you all, thank you for all the support you've given us, and thank you for spreading our music. We really hope to see you soon at a club or festival in your country!
Thank you for your time, hope to see you in the States soon!
Thanks for having this interview with us, we can't wait to play the USA this year!!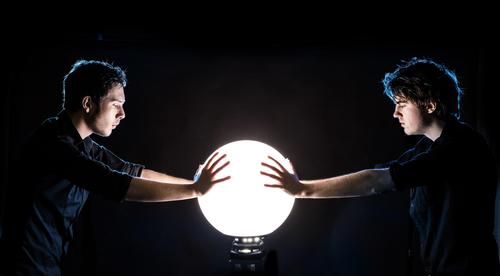 Follow and Subscribe to Vicetone:
https://soundcloud.com/vicetone
www.facebook.com/VicetoneOfficial
https://twitter.com/Vicetone