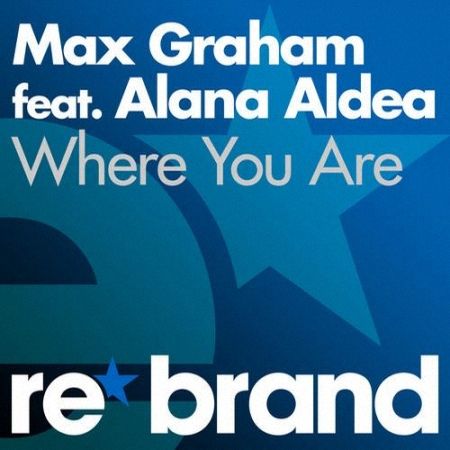 Where You Are – Max Graham feat. Alana Aldea
Genre: Trance | Label: Re*Brand | Release Date: March 25, 2013
Download on Beatport
Just because the madness in Miami has come to an end doesn't mean the music has. With help from vocalist Alana Aldea, Max Graham releases his new single, "Where You Are." Alana Aldea was a part to the success of Cosmic Gate's album, "Wake Your Mind" having been featured on 2 of the tracks. Max uses his stellar production  ability to create warm, excitable synths in "Where You Are" as heard in tracks like "Still There's You" and his remix to Solar Stone and Scott Bond's "3rd Earth." "Where You Are" promotes a positive feeling throughout and will get your week started right.