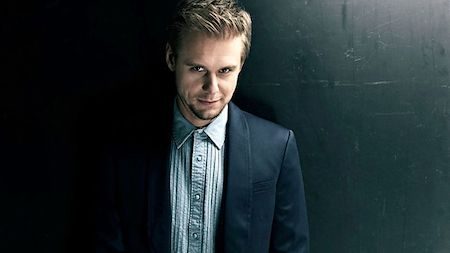 Just before his stop at Boston's Ocean Club this Sunday to promote his new album, Intense, Armin Van Buuren has announced he will be live streaming a three hour essential mix on BBC 1 tomorrow. The god of Trance plans to pack each hour with songs that build from a lower energy bpm up to the classic trance style proving he's not afraid of 138. Here's what Armin himself had to say about the mix:
"With the current trend of giving DJ's only one hour slots at big festivals, I was…
extremely excited to hear Radio 1 wanted me to do a three hour set for a special Essential Mix. It's been a while since I did my last studio mix so I decided to make something special for you, have a proper build up in this one, starting at 125BPM and building up all the way to a whopping who's afraid of 138BPM! There are also many exclusive first plays in this mix.
The first hour is here to warm you up and set the mood for the mix with exclusives by BT & Alexander Popov. The second hour is mostly about my new artist album 'Intense' that was just released on Positiva / Armada Music, including my new single 'This Is What It Feels Like' and my brand new tracks with Richard Bedford, Laura Jansen, Emma Hewitt and many more. You'll also find some exclusive stuff by Orjan Nilsen and Shogun in the 2nd hour.
Hour number 3 is building to a massive climax with some proper banging and uplifting trance with many exclusives, including a new Simon Patterson, ARDI and a brand new Photographer remix. You'll also find some references to some of my favorite classics and movies in the mix."
Be sure to tune into the BBC1's Livestream here tonight at 22:00 GMT/5:00 EST and visit Armin on his Intense Album tour.