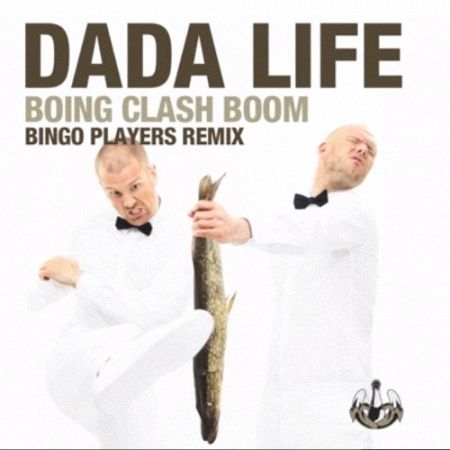 Dada Life – Boing Clash Boom (Bingo Players Remix)
Genre: Electro-House | Label: So Much Dada | Release Date: June 3rd, 2013
No matter what live set you've listened to, or who you've seen perform, chances are you've heard countless songs and remixes from the Bingo Players in the last year. Paul Bäumer and Maarten Hoogstraten are at it again. This time they are remixing the work of another one the most influential duos in dance music, Dada Life. Both artists are responsible for some of the more original sounds in electronic music today. Boing Clash Boom is no exception. With an incredible breakdown and an almost unexpected drop, Boing Clash Boom should be another big hit for the Bingo Players when it is released on So Much Dada on June 3rd.