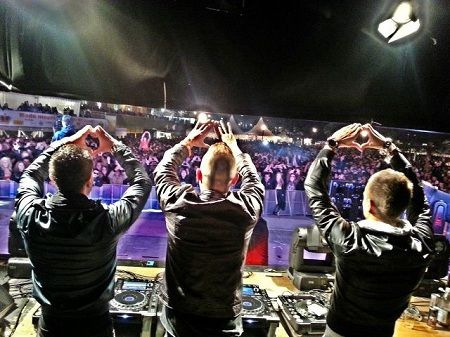 Billy The Kit and Blasterjaxx – Loud and Proud (Original Mix)
Genre: Progressive House | Label: Musical Freedom | Release Date: 4 June 2013
Joost Seilberger, who goes by the DJ name of Billy The Kit, is a music producer/DJ born and raised in the motherland of many top artists in the dance industry, the Netherlands. Started producing and Dj-ing on vinyls at the age of 14, earlier tracks released by Billy The Kit were supported by international household names such as David Guetta, Tiesto, Laidback Luke and Chuckie. Billy The Kit's career really took off at the beginning of 2011 when he signed with EMI Music and in the same year, his first release with EMI, Don't Be Shy, became a hit and an anthem of the Dutch MTV's awards.
This time, Billy The Kit teamed up with Blasterjaxx, the Dutch duo consisting of Thom Jongkind and Leon Vielvoije which has been releasing massive tracks recently such as Koala and Where We Go, to produce yet another massive dance floor filler – Loud and Proud. Loud and Proud has the typical epic build-ups and drops that make it an essential for any upcoming outdoor festivals. This is definitely one of the most anticipated releases recently and fittingly, the banger will be released on Tiesto's record label, Musical Freedom, which currently already has a collection of the hottest dance tracks. Don't be surprised to hear most DJs dropping this track during the summer.
Check out the preview video below for Loud and Proud, which is a highly energetic video that can get you off your feet immediately.