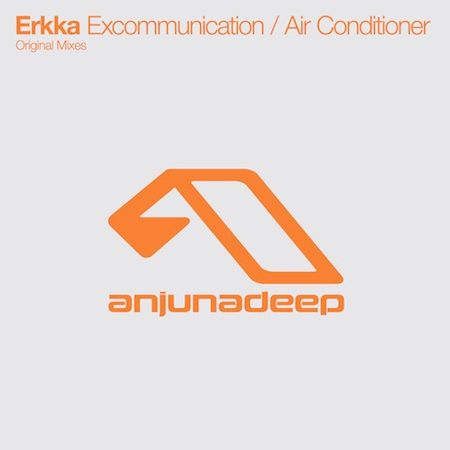 Erkka – Air Conditioner (Original Mix) & Excommunication (Original Mix)
Genre: Deep House / Label: Anjunadeep / Release Date: 06/06/2013
Anjunadeep announced today the release of Erkka's new two track EP, which includes two massive deep house tracks, Air Conditioner and Excommunication.  These are the first two tracks released by Erkka as a solo act (he generally performs as a part of Anjunadeep group, Komytea), and both of them have an incredibly fresh, funky, nu disco groove to them that is perfect for summer.  Air Conditioner (Original Mix) has an absolutely unforgettable melody, something akin to a detuned flute, that keeps the track moving along with beautiful, frenetic percussion. Excommunication(Original Mix) is a tune that will send you right back to the '80s. With elements of French House and nods to Daft Punk's style, the repetitive, vocoded vocals carry the track. It's a truly spellbinding single that is sure to be a hit with deep house DJs and fans alike. Both of these two tracks reek of re-playability and dark club-banger potential. Together, they are a great start for Erkka. We can't wait to get our hands on the full length releases of these tracks, along with any future releases from this up and coming Anjunadeep producer. If you're a fan of deep house, you need to listen to this.