All of us EDM fans dream of a trip to Ibiza. And for those of you that have been lucky enough to make the trip, I can't help but envy you. Ibiza is of course a place where dance music rules. It really wouldn't be a stretch to call it the home and center of EDM. And nothing says Ibiza, quite like Pacha. Pacha is one of the most famous, if not the most famous, clubs in the world. And here they are, 40 years after opening, celebrating a monumental anniversary. Founded in 1973 by Ricardo and Piti Urgell, Pacha was nothing more than a converted farmhouse and an outlandish idea. No one expected much out of it. Despite overwhelming pessimism, Pacha not only stayed in business, but it became a hippie's paradise. Police tried to stop the fun for several years, but the club lived on.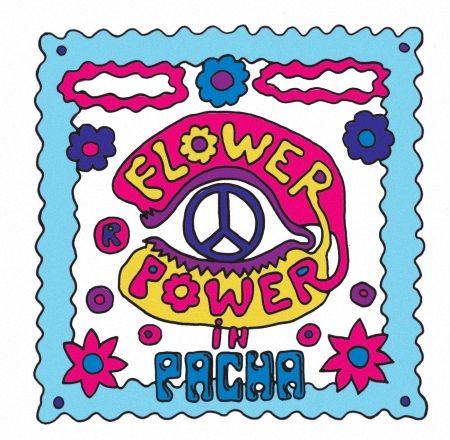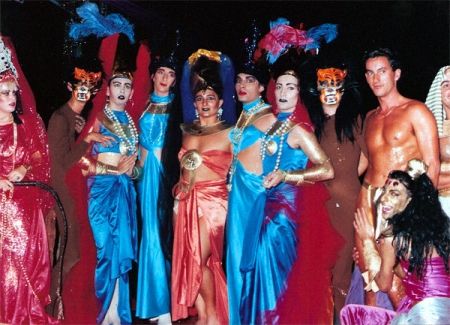 From 750 guests in a farm, Pacha has now grown to capacity of 3,000 EDM fanatics and 5 rooms boasting unquestionably the world's best Djs. Not only has it grown to unimaginable heights in its 40 years of existence, but Pacha has also established locations in Brazil, the United States, Russia, Germany, England, Egypt and Portugal.
It wouldn't be right to not have a big time celebration for a club that exemplifies the growth of music over the last 40 years. To commemorate the anniversary, Pacha is releasing an album gathering all the big time club tracks over their reign of Ibiza from 1973 to 2013. I will list the track list of the 77 track 4 CD collection (a longtime EDM fan's dream CD in my opinion) below. Enjoy the journey, hold up your glass, and cheers to hope of another 40 years of success and incredible times at Pacha Ibiza.
Be sure to pick up your copy of the historical CD, which includes tracks from Donna Summer, Inner Life and Sister Sledge to deadmau5, Kaskade, The Swedish House Mafia, and Eric Prydz on itunes Here
CD01
01 Asaf Avidan & The Mojos – One Day / Reckoning Song (Wankelmut Remix)
02 Noir & Haze – Around (Solomun Vox)
03 Empire Of The Sun – We Are The People (The Shapeshifters Vocal Remix)
04 deadmau5 & Kaskade – I Remember
05 M.A.N.D.Y. vs Booka Shade – Body Language (Tocadisco Remix)
06 Breach – Jack
07 Cassius – The Sound Of Violence (Narcotic Thrust Two Minutes Warning Club Mix)
08 Silicone Soul – Right On!
09 Tom Novy ft. Michael Marshall – Your Body
10 Afro Medusa – Pasilda (Knee Deep Club Mix)
11 Bob Sinclar – The Beat Goes On (Junior Jack Dub)
12 David Guetta – Just A Little More Love (Wally Lopez Remix)
13 Roog, Greg & Jeronski – Your Mind Is Twisted
14 Bodyrox – Yeah Yeah (D. Ramirez Dub)
15 Mylo – In My Arms (Tocadisco´s Zwischen Den Stühlen Mix)
16 Axwell, Ingrosso, Angello, Laidback Luke ft. Deborah Cox – Leave The World Behind
17 Eric Prydz – Pjanoo
18 Danny Howard ft. Pryce Oliver – Feel It
19 Otto Knows – Million Voices
20 Swedish House Mafia ft. John Martin – Don't You Worry Child
CD02
01 Saint Etienne – Only Love Can Break Your Heart
03 Last Rhythm – Last Rhythm
04 Soft House Company – What U Need
05 Jamiroquai – Space Cowboy (David Morales Classic Club Remix)
06 Double Dee ft. Dany – Found Love (Full Version)
07 Alison Limerick – Where Love Lives (Classic Mix)
08 FPI Project – Everybody All Over The World
09 Westbam – Hold Me Back
10 Xpansions – Move Your Body
11 T.N.T. – Piano Please
12 49ers – Touch Me
13 Nightcrawlers – Push The Feeling On (The Dub Of Doom)
14 Livin' Joy – Don't Stop Movin'
15 The Original – I Luv U Baby (Dancing Divaz Remix)
16 Age Of Love – The Age Of Love (New Age Mix)
17 Gat Décor – Passion
18 X-Press 2 – Muzik Xpress
19 David Morales Presents The Face – Needin' U (Original Mistake Mix)
CD03
01 FPI Project – Rich In Paradise (Going Back To My Roots) (Vocal Remix)<a <a
02 Black Box – Ride On Time
03 Starlight – Numero Uno
04 S'Express – Theme From S-Express
05 Wood Allen – Airport '89
06 Chad Jackson – Hear The Drummer (Get Wicked)
07 The Adventures of Stevie V – Dirty Cash (Sold Out 12" Mix)
08 Inner City – Good Life
09 Steve "Silk" Hurley – Jack Your Body
10 Marshall Jefferson – Move Your Body (The House Music Anthem)
11 The Mixmaster – Grand Piano
12 Kariya – Let Me Love You For Tonight
13 Joe Smooth – Promised Land
14 The Night Writers – Let The Music (Use You)
15 Raze – Break 4 Love
16 Ce Ce Rogers – Someday
17 Mr. Fingers – Can You Feel It
18 Frankie Knuckles ft. Jamie Principle – Your Love
CD04
01 Sister Sledge – Lost In Music (1984 Bernard Edwards & Nile Rogers Remix)
02 Chic – Le Freak
03 Blondie – Rapture (Special Disco Mix)
04 Wish ft. Fonda Rae – Touch Me (All Night Long)
05 Joyce Sims – (You Are My) All and All (UK Club Remix)
06 Shannon – Let The Music Play
07 Rockers Revenge ft. Donnie Calvin – Walking on Sunshine
08 The Salsoul Orchestra – Runaway
09 Herbie Hancock – I Thought It Was You
10 Diana Ross – My Old Piano
11 Teddy Pendergrass – You Can't Hide From Yourself
12 Quincy Jones ft. Dune – Ai No Corrida
13 Loleatta Holloway – Love Sensation (Tom Moulton Mix)
14 Inner Life – Ain't No Mountain High Enough (Larry Levan's Garage Mix)
15 Candido – Jingo
16 Two Man Sound – Que Tal America (12" Version)
17 Musique – Keep On Jumpin'
18 Cerrone – Supernature
19 Giorgio Moroder – Chase
20 Donna Summer – I Feel Love