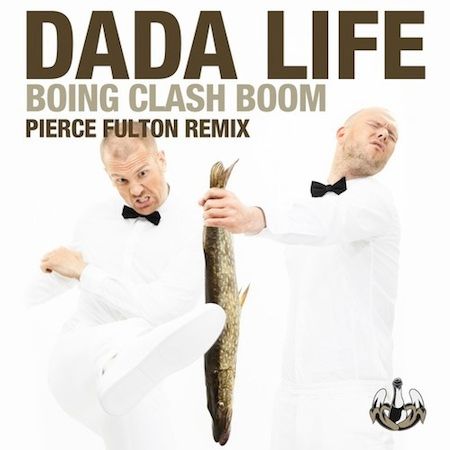 Dada Life – Boing Clash Boom (Pierce Fulton Remix)
Genre: Electro House | Label: So Much Dada | Release Date: 3th June, 2013
Download on Beatport
Pierce Fulton, 21, has been lurking in the midst of the EDM world for quite some time now but is quickly making ground to become a household name. Perhaps some of you may recognize his previous works such as his Pardon My French EP, or something more recent such as his floor pounding track Wanna Be. If these aren't familiar names to you, it may be time to investigate. Fulton's versatility is quite impressive as well, even beyond the point of being able to cross genres. He once recorded himself burping to be used as a sample in his track Pardon My French, from the same titled EP.
Even more recently, Boing Clash Boom, one of the most widely recognized songs off of Dada Life's most recent album Feed the Dada, has been remixed by some great producers hand picked by the Dada men themselves. One such producer, who's remix was released on Beatport on June 3rd, was the young Pierce Fulton. He's also gone on to play at a couple of shows in support of Dada Life.
His remix of the duo's track is a head-nodder, catchy, subtle and solid, shedding light on the growth Pierce Fulton has found over the years. Be sure to check it out for yourself below and purchase the track on Beatport if you like what you hear.