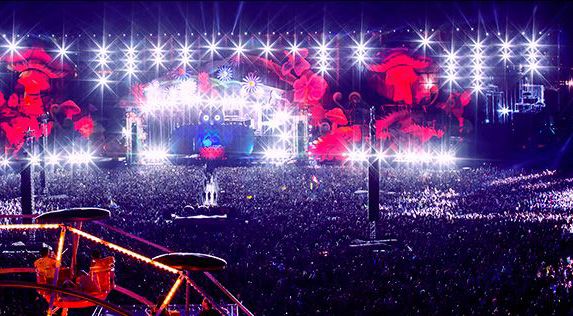 Coachella, Ultra, and EDC. What do these 3 festivals have in common? 
Rumor has it that the 18th annual Electric Daisy Carnival taking place in Las Vegas next year will be extended to a 2 weekend event, similar to that of Coachella in Indio and Ultra in Miami. Although this information has yet to be confirmed, many sources around the Las Vegas Motor Speedway have confirmed that the ever-increasing popular EDC festival will be stretched out over the course of two weekends.
Already boasting a ridiculous sold out attendant rate of over 115,000 a night, Pasquale Rotella and his Insomniac team will attempt to his expand his proclaimed "EDC Week" another week. According to Electro Magazine, the economic impact that EDC has brought to Las Vegas over the course of its 7 day journey has brought $28.3 million in accomodations, $19.6 million in transportation, $19.8 million in food, and with other taxes and casino revenues; EDC has created a whopping $344.2 million total impact to date to the city of Las Vegas, Nevada.
Do you think that this is an economic strategy between Insomniac and Las Vegas? Or is Pasquale eager to have most, if not all, of his fans be able to attend his highly demanded festival?