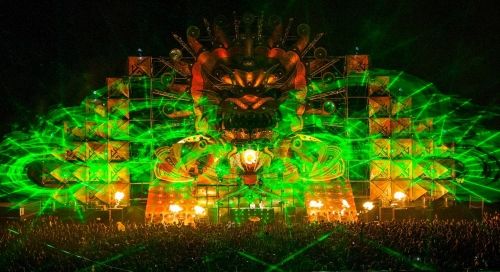 With the recent SFX buyout of the European powerhouse, ID&T, and success of Sensation's debut last year in New York, plans have been announced to bring more of the brand's popular concepts stateside: Mysteryland.  Tomorrowland spin-off, TomorrowWorld, and a freshly announced US Sensation tour will be the ID&T highlights this year whereas Mysteryland will be introduced to the American audience in 2014.
Mysteryland, predecessor to Tomorrowland, will be a unique addition to the already booming festival market here in the US.  As an annual event, Mysteryland's American debut is confirmed for the Spring of 2014 and supposedly will be held at a "historic site" in New York.
Q-Dance, another leading European event organizer dedicated to the harder styles of EDM, has been hugely successful with events such as Qlimax and Defqon 1 in Europe.  They made a successful US debut with its own stage at Electric Daisy Carnival Las Vegas last year catering to the increasing demand for more Hardstyle acts.  To continue fulfilling the demand for Hardstyle in the US, Q-Dance will mirror Sensation as a touring event also in 2014.  It is possible they will be working in conjunction with ID&T to offer a Q-Dance stage at the American editions of TomrrowWorld and Mysterland.
Stay tuned for more updated news on dates and cities and tell us what you think about Mysteryland and Q-Dance coming to America!