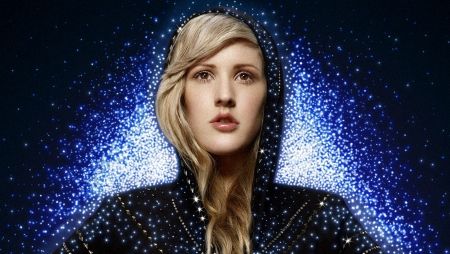 "Ellie's voice is made to be remixed…"
Sentiments of this quote, in one form or another, are found littered as Top Comments all throughout the outrageously large population of remixes posted online of our second Mainstream Radio Remixed feature – the epic, ethereal Ellie Goulding.
Discussions of electronic music remixes of mainstream songs cannot be complete without the mention of this English songstress. Clearly Ellie has a spot for electronic music in her heart – through her direct collaborations with Calvin Harris, Zedd, Flinch, Madeon & Skrillex (also her ex – but that's not my department to report on!) and also citing electronica as one of her (many) influences, one wonders if she is aware just how perfectly-attuned and, at times, ludicrously mind-blowing her voice sounds over the musical arrangements of some of these electronic renditions.

The Editors & I decided that Episode 1 cheated you guys out of being directly exposed to a bunch more really good Lana mixes…and we were all really excited for Ellie's episode (like we hope you are too) soooo who says we have to keep these charts as a certain number?! So here come 15 of our favorite-voted Ellie remixes. We tried covering a variety of sub-genres, but we can't always catch everything – if you think we missed the ball on one (or more), shoot us a comment and let us know!
[This one goes out to all you under the
Electric Sky
in
Vegas
this weekend. I am with you in
spirit (but unfortunately not in physicality…
)]
When I'm Alone (Lights):
Bassnectar
Klaypex
Your Song:
Blackmill
Figure 8:
The Alias Mix
Salt Skin:
Alex Metric
Starry-Eyed:
Jakwob
Max Vangeli & AN21
Dexcell
High For This:
Skrux
PatrickReza
I Need Your Love (with Calvin Harris):
Nicky Romero
Anything Could Happen:
Flinch
Fall Into The Sky (with Zedd):
Mayeda
Hanging On:
Sound Remedy
Summit (with Skrillex):
Hollidayrain & yh Electro/Trance
So to pay homage to, and borrow a phrase from, the ending of one of my favorite PODcasts International Departures with Myon & Shane54: I "hope you enjoyed the ride!" We have a few more artist ideas for this series in mind…but give us a shout if you want to see anyone specific in the future. And if you are at EDC in Vegas this week/weekend…please rave some for me!