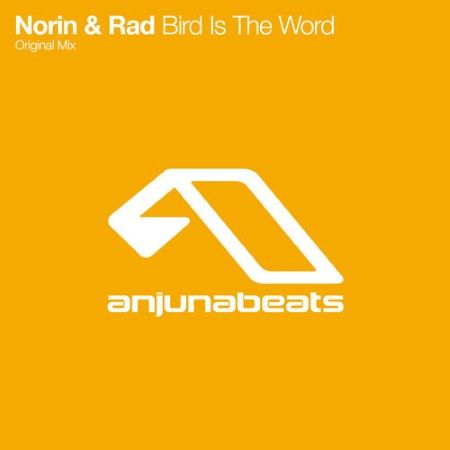 Norin & Rad: Bird Is The Word (Original Mix)
Genre: Trance / Label: Anjunabeats / Release Date: June 17, 2013
Norin & Rad have been making major waves in the trance/ progressive house scene in the past twelve months.  With tracks like "The Way You Are" (Norin & Rad Remix), and "Aldo", it's no wonder the California natives are getting massive support from Anjunabeats label bosses Above & Beyond, always a good sign that you're doing something right.  They started the year off strong with "Aldo" making the cut for the Anjunabeats Volume 10 album, and now they continue that trend with a massive banger that is sure to get a lot of attention.  "Bird is the Word" has been quietly paraded around for some time now, receiving play time on Mat Zo's Essential Mix earlier in the year, and on Group Therapy Radio.  The tune is groovy, fast paced, and perfect for the dancefloor.  It's unique blend of synths, along with a few different changes in melody and drum patterns before and after the breakdown, make for an interesting track.  The drop is sure to get you dancing, even if you're barely paying attention to the mastery of style portrayed by Norin & Rad.  Look out for this track to be officially released next week, and listen for it at EDC Vegas, where it is guaranteed to get its fair share play time!