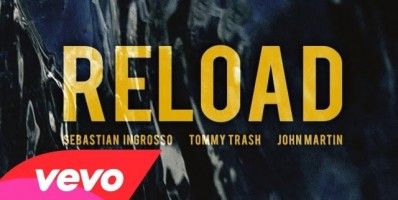 Sebastian Ingrosso & Tommy Trash feat. John Martin – Reload (Vocal Edit)
Genre: Progressive House / Label: Refune  / Release Date (Video): May 31, 2013
Following an initial instrumental release back in September and after being a staple drop in a multitude of top DJ sets throughout recent months, the (at times, controversial) vocal version of "Reload" featuring Swedish House Mafia staple John Martin was released back on May 10th. The track then received the music video treatment via Canadian director Jodeb, and was released on YouTube this weekend.
The video kicks off in an apparent Ice-Age setting in the midst of a blizzard with the age old adage of a couples' conflict of trust. Girl leaves guy, guy feels bad…guy chases girl. We know the drill. But what's that massive looming figure out there in the frozen tundra? Did she run that way? Tune in to see the saga unfold through inter-dimensional portals, volcanoes, jungles and the streets of Guatemala…all while John Martin's dependable vocal style guides us to that (hopefully) happy ending.