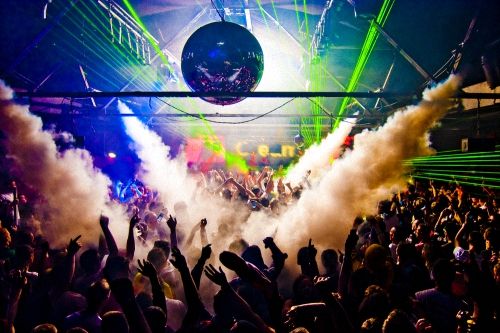 With the sudden amount of attention that Electronic Dance Music is receiving from Mainstream Pop Artists and lots of (for a lack of a better word) musically inept celebrities jumping on the bandwagon; we can't help but wonder how bad things could hypothetically get. Hence, we decided to imagine and list the most disastrous news that we could be bombarded with, which would completely ruin this form of music forever.
In no particular order below are some headlines that would shatter our hearts, have us shed tears of blood, and make us break our computer screens. Continue reading with caution, this is NOT for the faint at heart. If you do manage to read through the entire article be sure to let us know in the comments section what you would go through if any of these do come true!

1. Justin Bieber to Collaborate with Armin Van Buuren for a New EP.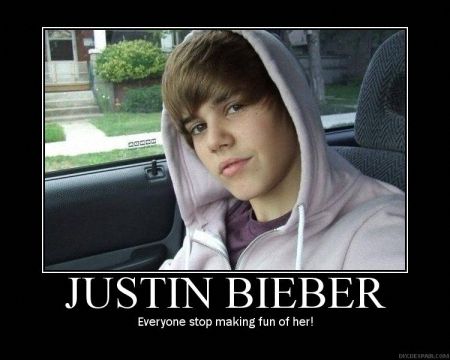 In a recent interview with Armin Van Buuren, the trance genius let slip some developments regarding his Upcoming EP, which could come as a huge shock to Trance music fans all around the world. The artist who has been voted by fans around the world as the Number One DJ on the Top 100 DJ Poll Conducted by DjMag 8 times till date revealed that he is working with the world famous and much hated Pop star Justin Bieber for His new album. While "Biliebers" might rejoice at this news, we expect a lot of trance music followers to quit listening to trance music itself forever. Bieber will be providing his voice for 3 tracks on the album one which is apparently titled 'Baby in a State of Trance' and another titled 'This is what my boyfriend feels like'. All we can do is hope against hope that this collaboration fails to see daylight, and trance music is saved of this atrocity.
2. Breaking News: True Identity Of the Swedish House Mafia Trio Revealed!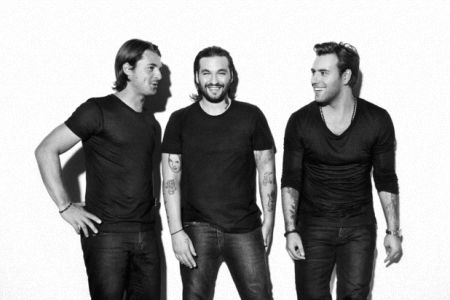 A recent YouTube video taken backstage at a Swedish House Mafia concert which shows the 3 members in conversation revealed the biggest deception in Musical History. The enormously prominent EDM trio consists of Axwell, Sebastian Ingrosso and Steve Angello, right? WRONG. The video taken backstage at a Swedish House Mafia concert which was uploaded on YouTube and removed within two hours revealed that the three members of Swedish House Mafia are in reality the three brothers, Paul Kevin Jonas II, Joseph Adam Jonas and Nicholas Jerry Jonas, the three members of the American Pop Rock Band, Jonas Brothers! The 3 brothers have been apparently faking their identity using a combination of very advanced make-up, and plastic surgery. They were heard calling each other by their real names, and also discussing a scheduled surgical appointment, to enable to keep their fans deluded of their true identity. The Mystery behind the reason for this false alias remains unknown and several other questions remain unanswered. The video hit 200,000 views before it was removed from YouTube but it was later uploaded on several other Video Hosting websites, and the rat is now out of the bag. Thousands of disappointed and aghast fans were seen pelting stones and holding up signs outside the residence of the Brothers. No one has been able to locate the brothers, and the mystery remains unsolved.
3. Arty and Mat Zo Debut their New Track Featuring Will.i.am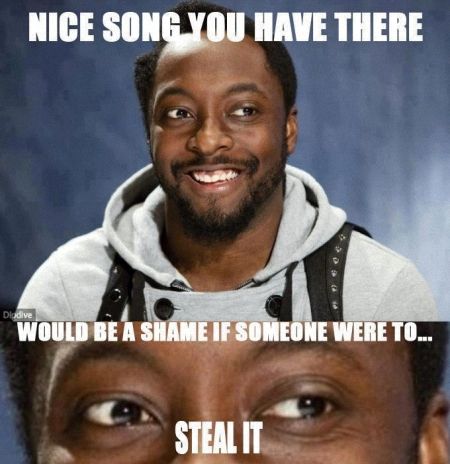 In a bizarre turn of events, Arty and Mat Zo have just released a preview of their new track 'Befriend Your Enemies' which features none other than Black Eyed Peas member Will.i.am.Will.i.am was previously accused and found guilty of stealing samples of the Arty and Mat Zo track 'Rebound' among other tracks by different artists and has been widely criticised for doing so. Arty had even taken to twitter to comment about the theft. But for now it seems the three artists have patched up and even befriended each other as their track name suggests. While Fans of the two EDM artists remain confused of this sudden annihilation of morals, we are waiting for Arty and Mat Zo's take on this new collaboration.
4.     DJ Pauly D voted World Number One Dj in the World on DJ Mag Top 100 DJ's Poll.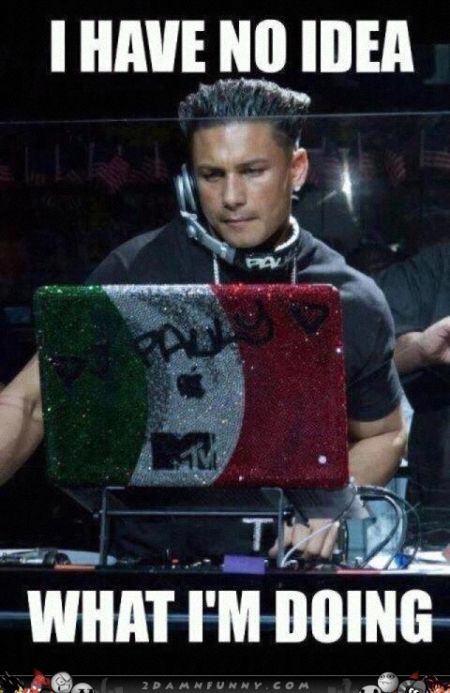 It seems that the once hated and detested television personality of Jersey Shore fame – DJ Pauly D has suddenly seen a meteoric increase in popularity around the world for his Disk Jockeying and production 'skills'. Entering the DJ Mag Top 100 DJ's Poll for the first time, DJ Pauly D Climbed straight to the top and was voted as the World's Best DJ ahead of other famous artists such as Armin Van Buuren, Tiesto, Hardwell, Above & Beyond and many others. Renowned for his pathetic DJ'ing skills on stage DJ Pauly D has surprised (shocked?) the world by being anomalously voted Number One DJ. Due to millions of fans creating uproar on the internet and also due to the thousands of E-mails DJ Mag has received, the magazine has issued a statement that it plans to look into the suspicious win.  Rest assured we will update you with the up comings of this massive news.
5. Thomas Bangalter : "Paris Hilton is like sunshine in the dark and gloomy Electronic Music World'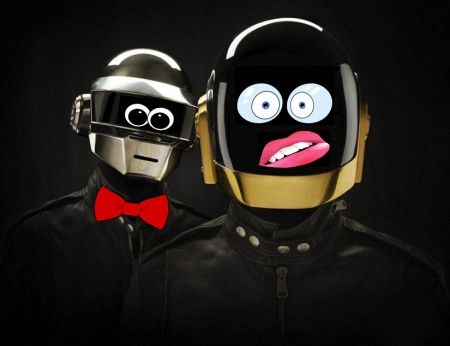 Thomas Bangalter, member of the legendary Electronic Music Duo Daft Punk who are widely recognized for being pioneers of the Electronic Music Movement, recently sat down for an interview with Pete Tong on his BBC Radio1 show. When asked about the fresh talent entering the EDM scene, Thomas went on to compliment the heiress of the Hilton Empire- Paris Hilton who recently released a House Music album titled 'Rich B****'. In Thomas' words "Electronic Music has become so monotonous off late and then suddenly you see enormous talent where you'd never expect. Paris has proven to be so gifted and has phenomenal musical understanding. She's like sunshine in the dark and gloomy Electronic Music World and I can't wait to witness more of her musical genius". Fans of Daft Punk are extremely disappointed and astounded at these statements made by someone they have recognized as their idol. Diplo went on to comment about this on his twitter account saying 'LOL These French dudes are in serious need of some hearing aid'.
Authors Note: This article was only written for humor purposes. No disrespect is intended to any of the artists. Well, other than Justin Bieber,  Paris Hilton, Will.i.am, Pauly D, and The Jonas Brothers.
Let us know what is your worst nightmarish EDM news that you would never want to hear in the comment section below!