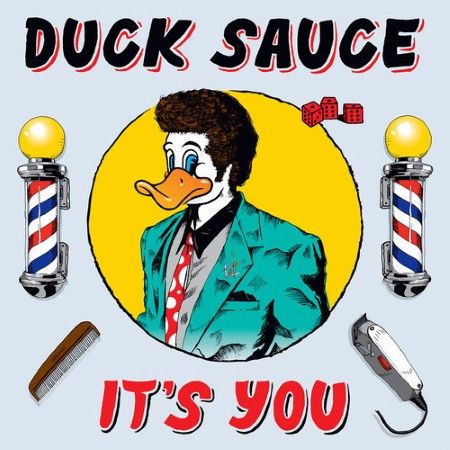 Duck Sauce – It's You
Genre: Disco-House / Label: Casablanca Records / Release: June 6th, 2013
Download on Beatport
The quack is finally back.  From the duo that brought you quirky dance floor hits "Barbara Streisand" and "Big Bad Wolf" comes a fresh track that continues the tradition of fun, energetic, and funky tracks: Duck Sauce's "It's You".  A-Trak and Armand Van Helden once more have combined to cook up an infectious summer anthem.  "It's You" features an incredible filthy yet  funky bass line, along with a silly disco-esque vocal sampling that come together perfectly to create one of the years catchier tunes.  "It's You" is a strange combination of hilarity and light hearted-ness, all while  maintaining a dance floor vibe that is sure to make it a hit in many sets over the next few months. Welcome back the quack.  Be sure to grab the track from Beatport if you like it.