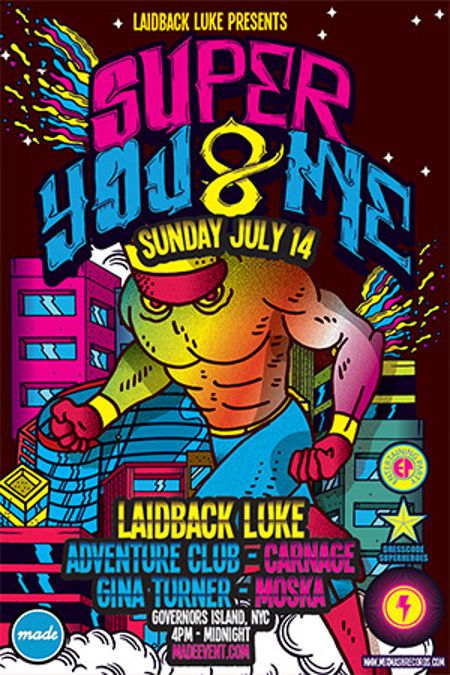 Laidback Luke's Super You&Me Sunday July 14, 2013
On July 14th, Progressive House, Deep House, Trap, Dubstep, and Electro House will set Governor's Island's night sky and soundwaves ablaze. What other event or concert could possibly have so much electronic variety over the span of 8 hours or embrace a vibrantly fun superhero theme (costumes encouraged)? Here are your DJs for the night:
Moska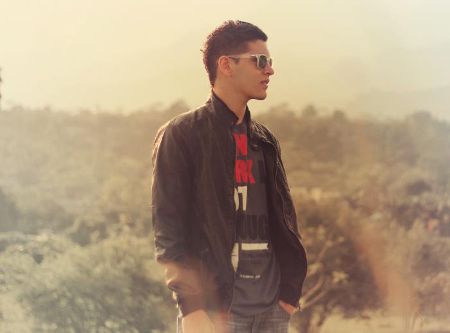 This rising Colombian Progressive and Dutch House star caught Laidback Luke's ear as early as 2011 and Tiesto's interest in 2012. Although he started with some interesting remixes of tracks like I Need You and We Found Love, we're all glad he's making his own productions and collaborations now.
DJ Gina Turner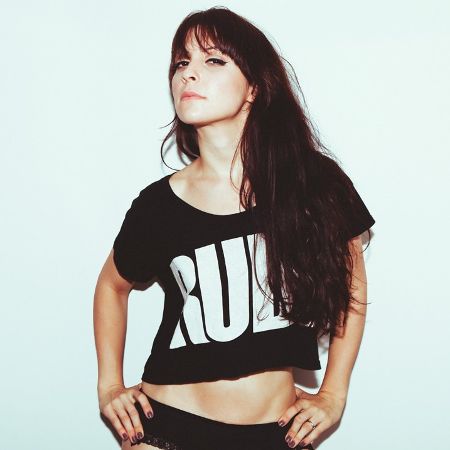 Gina Turner sticks to her roots as a veteran of the scene and spins seriously sweet Deep and Tech House sets. One half of the powerhouse DJ couple (married to Laidback Luke) that has their own side project (Nouveau Yorican), Gina's going to grace the island with her funky house music for sure.
Carnage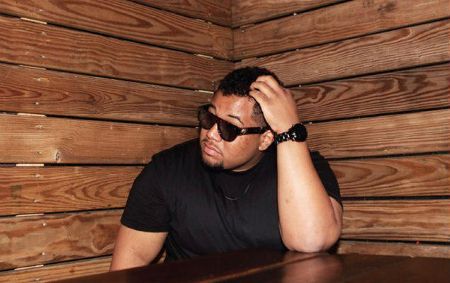 Everyone's favorite Chipotle Gang member will be gracing Governor's Island with a set. Hailed as a Trap star but self-labeled as simply a DJ and producer, Carnage is definitely a frontrunning, out-of-the-box DJ that casts genres aside for the sake of simply damn good music. A rapidly rising EDM wonder known for stirring up wild crowds at the biggest festivals out there, with Carnage, the only thing that beats following and reading his both hilarious and insightfully sincere tweets is being in one of those crowds.

Adventure Club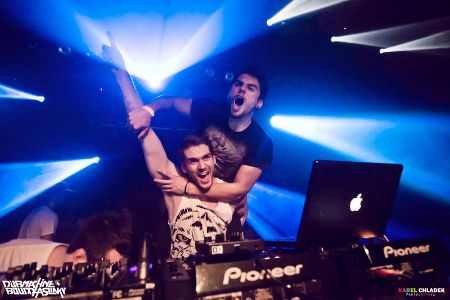 One of the most diverse dubstep duos out there. Anyone who doubts that only needs to listen to their Superheroes Anonymous Vol. 1 mix, a set where the likes of Bruno Mars and Cassadee Pope are seamlessly entwined with Dubstep and Electro House from rising and well-established producers. A wide slew of their flawless productions are what I honestly call "beautiful music." But don't let that fool you, their live sets are absolutely wild and crowd-pleasing as hell. One minute the crowd's all singing to the beautiful vocals that Adventure Club tracks are often imbued with, and the next minute both hardcore dubstep fans and initiates alike are losing their minds to seamlessly wild drops.
Laidback Luke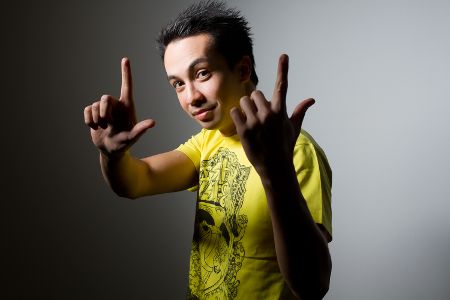 One of the most technical and well-spoken DJs and producers out there, Laidback Luke is a skilled veteran behind the decks and in front of a crowd. Known for his ability to change up a set on the fly, Luke always ensures that the crowd is going wild and that it'll be a high-energy set from start to finish. As the main superhero headliner of his Super You&Me events, Luke always finishes the night with a crowd-pleasing, heavy-hitting set that leaves no inch of ground unjumped on.

Come to Gov's Island this weekend and both rave out to your favorite genres and explore new ones. 5+ Genres, 5 amazing sets, 1 mind-blowing night.