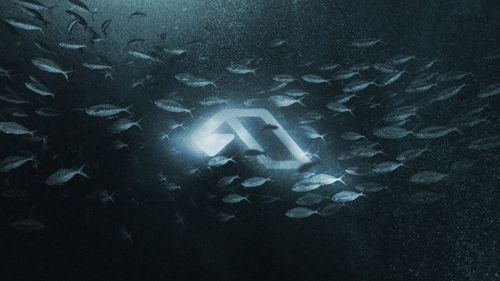 Anjunadeep 05 has finally arrived.   I have been eagerly anticipating this album for quite some time, and have now had a few days to listen, re-listen, and assess this massive compilation. For those that don't know, Anjunadeep 05 is the fifth installment in a series of compilation albums; these are done more or less annually by both Anjunadeep and its parent label, Above & Beyond's Anjunabeats.  This year, putting together the two mixes are none other than Anjunadeep label boss James Grant and the legendary Jody Wisternoff, who debuts as an Anjunadeep compilation mixer with this beautiful outing.
Since this is a fairly lengthy album, with the two mixes clocking in at a combined two hours and forty minutes, I decided the best and most fun way to write this review would be to just throw on the mixes non stop and basically commit to writing a running commentary about the music as it progressed over the 31 tracks. I glazed over some, paid way too much attention to others, zoned out here and there, but in the end, I came out with the conclusion that this is one of the best albums of the year in terms of enjoyability. While perhaps it is not quite fair to judge a compilation alongside artist albums, for the sake of simplicity, I am going to do just that and place it firmly in my top five albums of 2013 so far (the other members of the group are: Andrew Bayer's If It Were You, We'd Never Leave, Random Access Memories, Armin Van Buuren's Intense, and Disclosure's Settle, with Henry Saiz' Reality Is For Those Not Strong Enough To Confront Their Dreams also floating somewhere in there). If you're looking for a quick review, an 8.2/10 score is what I am awarding it. The negatives against this compilation are few and far between, and they mostly center around the fact that deep house simply isn't a genre for everyone. There are lulls in the mix. Some tracks on a 31 track outing are simply going to be less interesting than others.  On the other hand, I am quite confident that music fans from every background can find tunes that they absolutely love here.  And this is the brilliance of Anjunadeep; some variation of the deep house sounds found on this album will resonate with people from all walks of taste.  If you want a more in depth look, continue onwards into my ramblings over a beautiful two hours and forty minutes of tune.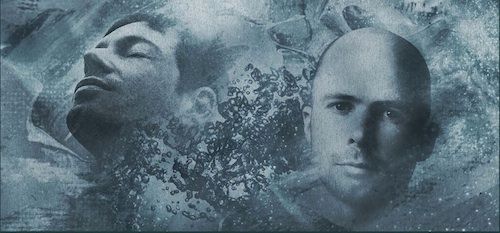 First up is the James Grant side of the mix, which begins with: Croquet Club – Cardigan
A blissful piano melody highlights this opening track. It sets the mood for the album. It's slow and melancholy, slowly settling you into what's to come.
*As you listen along, make sure you pay attention to where the mix is taking you. The arrangement is what it is for a reason, and does nothing but magnify the brilliance of each track.*
Back to the tune. More parts slowly come in to accompany the drums and piano. They create a complex and gorgeous opening track, which eventually dissolves again to just the unforgettable piano. Perfect.

Vicenzo and Aram – Let Go
A very traditional deep house track. The combination of a clap and drum lead to a slow start, typical of the deepest of deep house. A fairly sharp flute type pad slowly arises from the depths, and then is finally meet with a sparse female vocal. The addition of each component is genius, as they all stay around to finally form a complex and groovy track.
Bekwith feat. Catherine Porter – Back To Love.  (I'm following along with the booklet provided with the album to be aware of the title of the tracks I haven't yet heard. Many of them have been released in small 15 minute mini mixes over the past month, but far from all thirty one)
Anjunadeep officially takes off with this fourth track in the mix. Catherine Porter's infectious vocal addition on top of an anything but boring melody really ups the tempo of the mix in a traditional deep house way: with a dark yet energetic groove. The mix then goes into a very liquid-groove for a few minutes, with songs blending together to form a musical fusion that lulls your mind into serenity.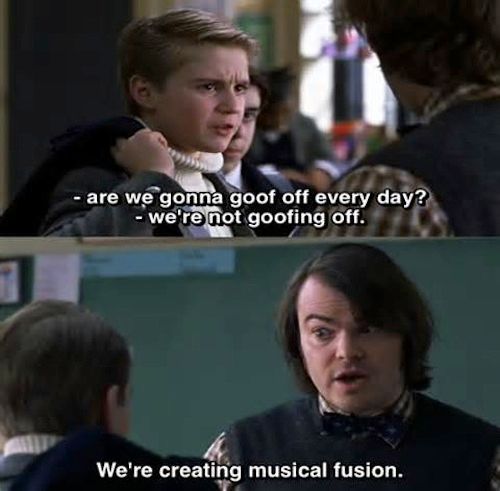 Dusky – Nobody Else: a massive track. Anjunadeep once more starts raging fire at this point with Dusky's "Nobody Else". With several weeks as the #1 song on Beatport's deep house chart, it is no surprise it has made it's way onto this compilation.Between this track and the previous Bekwith offering, Anjunadeep 05 is starting to fire on all cylinders. This is as good a time as any to mention the huge year the London duo known as Dusky is having. Alfie and Nick have been doing big things in the past twelve months with huge tracks like their "Don't Go" remix, "What I Never Knew", and "Mr.Man", which shows up later on this mix.

DAVI – The Bay 6
Another stand out tune. The simple techno melody coupled with an organ esque synthesizer is gorgeous and flows fantastically from the slightly more upbeat "Nobody Else".
WYV AUW CHU
What a great name for a tune! Fifty five minutes through this thing and "WYV AUW CHU" has become my new favorite on the mix so far. Tom Middleton. Legend. Killing it. It's smooth, and the vocal usage is interesting when compared to the name of the track ("WYV AUW CHU = without you, duh), and the groove is intoxicating.
Matt Lange – Way You Know. 
Here we go, the Matt Lange track. Matt is one of my favorite producers, so I am excited for this one. The vocals, provided by Taria Zygar, are spot on in their mix of airiness and mysticism. The inflection and rise and fall of her voice is awe inspiring at times, complement the instrumentals perfectly. The groove is complex, with new elements to be found every time you listen to it, a true Matt Lange track in its attention to detail and the insane level of production mastery.
I conclude that the best way to describe this track is rich production. Like a cheesecake. Yea, let's go with cheesecake.

ANDREW BAYER OMG MY FAVORITE. The It's Cool remix sees Bayer join forces with the man behind this entire mix, label boss James Grant. The song is extraordinary. The vocals are infectious and really set the tone of the track, along with those powerful piano chords behind it. I 'm pretty sure I've switched my position on which track is the best one like four times and I'm about to do it again. "It's Cool" has been featured on Group Therapy numerous times in the past month, and I've been in love with it ever since hearing it for the first time several weeks ago. The position of where it sits in this mix only improves it, which is an ode to Grant's fantastic skill in mix-crafting.
Sort of suddenly, the first half of the mix concludes. I noticed that I was too zoned out to say much about the Solarity (Dusky is at it again! The duo used to go by the name of Solarity, and they dusted off one of their older tracks specifically for this album) track; all I know is that the mix ended beautifully, and I couldn't wait to get into the second half.
Okay time for side two, on which Jody Wisternoff has reshaped/retouched/ edited almost every single track. The only thing I am aware of going into this side is that Alchemy will be my favorite track, no exceptions. I know that this is very biased, and I don't care.
Ich Lass ́ Dich Nicht Zurück (Jody Wisternoff Remix)
The opening track is definitely solid. The saxophone melody later on really reminds of Bakermat tracks, which are amazing for just that reason.
Be Mine – This Jody Wistermoff edit of Lane 8's "Be Mine" is one that fans of Anjunadeep will be quite familiar with, as it was showcased in a minimix preview earlier this month. The dubby fun Wisternoff describes as being his edition to the track is indeed wonderful, and is a key highlight to the range of sound that can be found on Anjunadeep.

Oncemore the mix takes off on an understandable lull, which is in no way a bad thing. Jody is taking us on a journey with this mix, and part of that is including tracks that perhaps blend a little more into the background of the experience, as opposed to popping out.
It's ridiculous how many layers every song has. This sentence is being typed after a re-listen of the second side.  So many little bits and pieces pop out at me after running through this again.  Small, almost pad like percussions that rattle through "This Way" went unnoticed during listen one, but now pop out at me and envelope the track in an entire new layer of sensations.
We Are Heroes is great. First time hearing this track, and Pete Josef commands a soulful and sultry voice that is perfect for this throwback of a house track. 21:05…damn Jody. That's nice. This bassline and drum pattern are dirty. Oncemore, Anjunadeep takes off. Some form of Dusky is everywhere on this compilation, and "Kuza" by Alfred Taylor is just another example of the strong production coming from one or both of that duo (Alfie is one half of Dusky).

Finally, here comes Alchemy. The flagship track off of this compilation in my opinion. The original is my favorite Above & Beyond song Of.All.Time, so it's no wonder that it is my favorite track on this album, and without a doubt the one I was looking forward to the most (it has been out in some form or another for a few weeks now, having popped up on Group Therapy as well as the preview mini mixes).  Above & Beyond's heart wrenching, earth-staggering original receives a deep house rework from Jody Wisterhoff that does the original justice in every way. Jody gives the classic track a darker undertone that still perfectly highlights Zoe Johnston's beautifully haunting verse. The trancey feel of the original is completely replaced with a deep house vibe that even takes on a dubby tinge in its synth usage halfway through. It's glorious and easily one of the crowning tracks of this compilation. I really can't say enough good things about this remix. My writing isn't doing it justice at all. Even if you do not pick up this mix, definitely listen to this tune; it is an extraordinary effort on top of an already extraordinary original track. After nearly an hour and a half of brilliance, Anjunadeep has finally reached its gorgeous and indescribably lofty peak.
The remaining forty or so minutes of the mix are equally brilliant, with standout tracks like "Macbeth" still to be gleaned and admired.  With this review approaching TLDR lengths, however, I will simply let you, the listener, form your own opinions on the rest of it. The team behind Anjunadeep 05 has done as remarkable a job on this compilation as anyone has on any Anjunabeats/Anjunadeep album. Everthing from the track selection, to the superb mixing performed by James and Jody, is spot and molded into perfection.  The deep house presented over this thirty one track journey is unique and varied, just as should be be, given that its purpose is to represent the incredible range that can be found on Anjunadeep. Everything is perfect, just as we have come to expect from the Anjunabeats and Anjunadeep family.  I implore you to pick up this album in its entirety in order to enjoy the wonderful mixing of two mighty legends in house music, and let the beauty that is Anjunadeep wash over your mind and your soul.