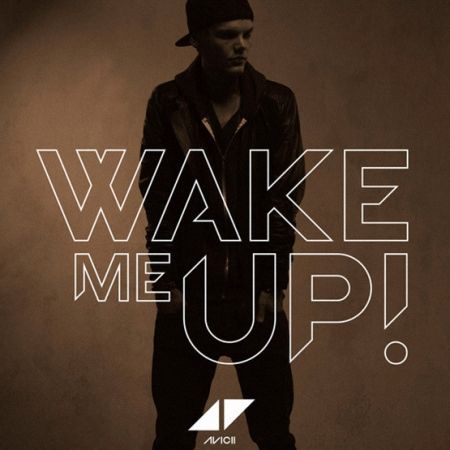 Tim Bergling better known as Avicii is no stranger to being in headlines or causing polarized discussions about his music in the dance community.  The Swede is single-handedly responsible for the monster that is "Levels" which is capable of either inciting wistful nostalgia or instant rage.  He also threw a curve ball to the main stage crowd at Ultra Music Festival by debuting his upcoming artist album #Truth accompanied by a live band and introducing to the world his brand of folk EDM.  The majority of the unsuspecting crowd and live stream viewing audience were left confused and responded with largely negative criticism.  However, since then, it seems as if fans have gotten over the initial shock and have started to appreciate Avicii's new direction.  Such is highlighted by "Wake Me Up", the first single off of #Truth, reaching #1 on the UK chart in an impressive 45 minutes and toppling "Blurred Lines" by Robin Thicke, last week's #1.

Wow!! Just 2 hours after release and Wake Me Up is already number 1 in the UK!!! Unbelievable! #TRUE @AshPunani @aloeblacc @MichaelEinziger

— Tim Bergling (@Avicii) July 14, 2013
@Avicii It only took 45 minutes to get to number 1 on iTunes in the UK.

— : ) (@rhys1212) July 14, 2013
Avicii's 180 into "Folk EDM" doesn't seem so far fetched when considering the popularity of folk/blues in mainstream music outside of the dance music industry.  Aloe Blacc, the vocalist for "Wake Me Up", has already made successful waves in the European music industry before collaborating with Avicii.  Perhaps, Mr. Seek Bromance made an ingenious move by infusing two genres that have largely different demographics, and, as a result, appealing to an even broader audience.  The soulful vocals and use of organic instruments could attract new listeners.  The 4×4 club ready beat and recognizable Avicii melodies could keep original fans around.  Or the new direction might fizzle out as a gimmick.  Either way, Avicii's musical talent cannot be denied, and the formula has been well accepted so far. The rest of the story will be told once #Truth is released in September.  Check out "Wake Me Up" below and tell us what you think of Avicii's new sound.