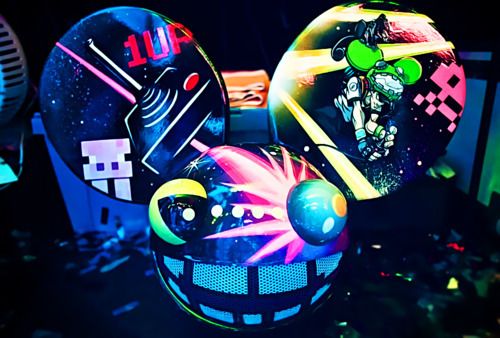 According to an exert from an article from The Toronto Star, Deadmau5 is planning to get back on the road for a 2014 tour. Joel promises to have this tour be completely revamped and renovated to out do anything Mau5 fans have seen before.

"I'm building a new tour," confirms Zimmerman. "For much later, 2014. And of course it will have to manage to trump the 'Cube' show. I could absolutely just slap the Cube back together and ball it up, but I'm in that mentality where I want to keep one-upping the show. So obviously, the bigger the production, the more time you have to sit down with the team and iron it all out technically and financially and all these kinda things. So it's, like, a 'lay low, make some new music and do your residency to pay the hydro bills' kinda thing."
With all the amazing onstage additions, like his many new Mau5heads and the Mau5bots, and the videos of Zimmerman trying out different software and equipment, it's obvious that the Mau5 will with out a doubt be playing all the cards he has in his deck with this tour. As previous shows and tours have proven, he's never one to hold back on production. Needless to say this will be quite a visually impressive show.