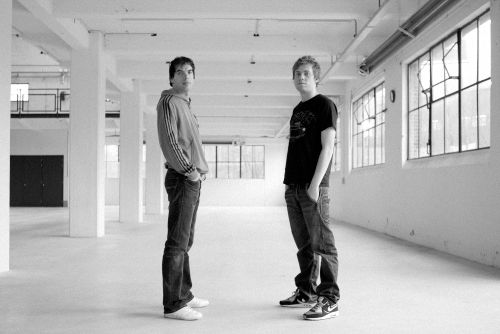 Today we have all received disheartening news. Paul from Bingo Players has released a statement via Facebook regarding the reason for his health related leave of absence. The verdict: cancer. This is indeed devastating news, but Paul has assured us of his dedication to Bingo Players and will  continue to be involved to the best of his ability. However we will not be seeing Paul on tour, but Maarten will honor all further tour engagements. Bingo Players will continue on with our support behind them. Here at EDM Tunes we would like to show our support with a get well letter and few anecdotes about our memorable experiences with the Bingo Players and their music.

Dear Paul,
We are all very saddened by the news and this must be a difficult time for you, Maarten and your family. The EDM Tunes family sends out positive thoughts and wishes your way. Know that your fans appreciate the stellar music that you and Maarten have produced and we look forward to many more beats that have the ability to Rattle a crowd.  You have an army behind you, including support from your fellow producers and followers:
@bingo_players you got this fight,Paul. Full respect, support & love. The freaks & I are 100% behind you. Lean on us anytime.

— Kaskade (@kaskade) July 19, 2013
@bingo_players I'm shocked!!! You will win the battle and everyone, including, myself, is here to support you in any possible way!!!!

— Zedd (@Zedd) July 19, 2013
We all believe you will be able to beat this and get back to doing what you love and continue to make memories and experiences with all the music lovers out there. Here are a few of our memories and experiences with your music:
"Though I've never had the pleasure to see them live, I remember on a road trip with my buddies I put the bingo players edit of 'Mad Dash' on and how all of us went bonkers and started dancing like maniacs."

"Cry is the song I learned to shuffle to. I still use it as one of my pre-show warm up tracks."

"They rung in my 2013 New Years at white wonderland in Anaheim, CA. It was a crazy 10 second build up and a heavy drop when the countdown hit 0!"

"At EDC 2011, I was taking a break on the grass and then I heard the song Cry resonate from Cosmic Meadows. I wasn't sure who was on the stage since I didn't have a schedule. Turns out it was the Bingo Players! Suddenly I was no longer interested in taking a break and proceeded to dance my ass off."

"I have been a die-hard bingo players fan for awhile and I remember going to Audiotistic and seeing them for the first time playing "Tom's Diner", "Cry", and the beginning of the madness of "Mode". Bingo Players knows how to throw it down in their set. Plus their new music is genius as well like "Out of My Mind"."

"Haven't seen them live yet – that being said they've been near the top of my list of acts to see in person for a while because 'Rattle' always has people gettin weird on the dance floor and I want in on that."
Your music and shows inspire absolute madness on the dance floor and only such energy can come from a Bingo Player. You've got this Paul! We may Cry a little, but we definitely don't feel like letting go! Best wishes and a speedy recovery!
Love,
The EDM Tunes Family
To all you fans out there, share your memorable Bingo Players moment in the comments and show Paul your support.