As Norin & Rad and Maor Levi get the ball rolling on their Summer North America Tour, we had the honor of asking them a few questions about their tour. The Anjunabeats trance stars are already 3 stops in and are scheduled for 10 more stops throughout various cities in North America. It's an interesting tour indeed, considering that Norin & Rad or Maor Levi could easily be headliners on any tour, but instead, they will be rocking out back to back together this time around (nobody's complaining about that). They will be passing through the hottest venues throughout the states and if you're fortunate enough to be able to grab a glimpse, then please be sure to purchase a ticket and support these fellas!

Norin & Rad Interview
1. You two have had a big year already with the releases of "Aldo" and "Bird is the Word", on top of a successful 2012, which culminated with the TATW 450 show in Bangalore . All of your work has been noticed by industry behemoth, A&B, how does it feel to be constantly and consistently praised by those three legends of the scene?
It's incredible! We love being so weird and out there with our music we wondered if it would really take. When we started seeing the recognition from the A&B guys we were speechless. Not only are we now able to release music we feel is unique to the scene and to us, but we're able to release it on the prestigious Anjunabeats label.
2. This is the first headlining U.S tour for you two, what's the most exciting/ part of a tour like this for you guys?
Definitely the most exciting thing about this tour is getting to see new fans in new cities! We have a very different style of DJing and we love when we see new reactions in new places.
3. What's the worst part?
The worst part is the lack of sleep you get from bouncing in and out of cities.
4. What are your plans for the remainder of the year in terms of new music, touring, etc?
We have lot's of new music in the works right now along with working with some vocalists and some interesting collabs! As for touring we WILL be on another tour this year although we can't release the details of that one yet.
5. There's been a lot of talk in the edm scene about potential staleness in sets; trance-type genres have, for the large part, escaped this criticism. What are your opinions on the current "festival" sets put out there by a lot of your peers, and what's the approach that you guys personally use when putting your shows together?
We don't pay too much attention to that and to be quite honest not too sure what you mean haha. But if you're referring to the fact that all these "progressive house" tunes are all sounding the exact same (big kick and some synth hit sound in there) I mean our opinion about that is we think it sucks seeing the scene being watered down, but the only reason it's happening is because these are the only types of tracks getting popular right now. if you actually search through you will find SOOO much good music. Our sets consist of a lot of material by people who aren't too big because they are creating the unique sounds and grooves we like. And thats how we make our sets. Unique 🙂
Maor Levi Interview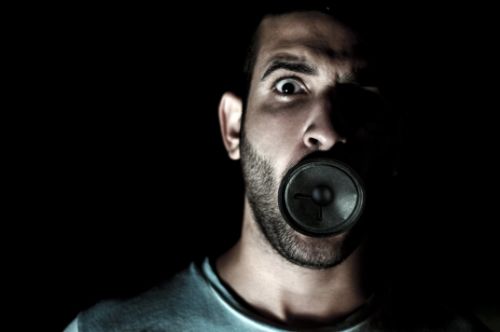 1. Maor, you have been apart of the Anjunabeats family for quite awhile now! Could you reflect on a few of your favorite moments over the years?
There have been a lot of favorite moments through the years so it will be kinda hard to capture it all, but I remember I was super excited when Above & Beyond dropped my first track "Lital" (Anjunabeats/Deep) on BBC Radio 1 Live from Ibiza. That was an unforgettable moment and ever since, the boys have been supporting my stuff constantly in their sets, pretty much every single I finished and signed to Anjunabeats is a big accomplishment and an unforgettable moment for me.
 2. "Holding On" and "When You Loved Me" have been absolute anthems in the trance world; consequently, you have been on repeat on Group Therapy, basically all year! Can you give us any insight into what your inspirations were for these two amazing tracks?
"Holding On" was all about my struggle during the years and learning how to deal with the stress in life, but staying positive, it was pretty emotional working on 'Holding On' and I expressed all my emotion making this track…releasing it to the world is my relief. "When You Loved Me" was also a great chance given to me by one of my mentors, Boom Jinx, who is a big inspiration on my music. For a long time we tried to make something work, and it finally clicked, and THEN got even better when Ashley joined us, I am blessed to work with these great musicians around me.
3. What is your favorite part of being on a tour such as this? Your least favorite?
Every place I've been to in the world is a big experience for me, different people, different atmosphere and different mentality. I've always been into exploring, it's always fun to know new people and visit new places. My least favorite part about touring is being jet lagged, changing timezones and mostly the lack of sleeping… And yea, catching early flights is a bitch. haha
4. What is your favorite place to play in the U.S? In the rest of the world?
I think New York, Miami and Vegas are my current top 3 places to play… Such a good energy every time in every club, I am a big fan of pool parties and watching my favorite DJs playing while I'm not playing. Just enjoying it, listening to different sounds and getting inspired… That involves a lot of alcohol and being surrounded with good friends haha. Capetown in South Africa is still my current favorite outside of the US, it was so much fun…not to mention Capetown is a stunning a place, lots of good people and great energy!
5. Similar to the question posed to your tour mates, N&R, what are your thoughts on the current EDM culture? The Beatport Top 10/25/100 has currently caught a lot of flack for containing incredibly similar "electro house" tracks, obviously a genre you do not dive into very much at all. What are your thoughts on that "festival" sound that so many producers are making these days?
I'm always up to trying out new things. My only concern about this music is the fact a lot of people are 'recycling' sounds, same goes to many other sub genres. I hate the word 'EDM' because it became a trend like McDonalds…EDM just makes electronic music in general look really cheap & amateurish, even though it's a global term, it's filled with mistakes. Same goes to most sub genres, recycling wont get you anywhere. We all heard that kick and that snare in many tracks, I figure that getting somewhere in this industry is to think 'outside of the box' and come up with a new direction for sound. Same goes to that dude who invented the use of hardstyle kicks with Supersaw aka Dutch House, or Swedish House Mafia for coming up with the 'Swedish House' sound, everyone's following those trends but in the wrong way. Why not take Dutch/Swedish house and combine them together? Why not take it a step forward instead of recycling? I'm always open for a new change. I love playing different styles, just don't like listening to already made templates & patterns on most chart stompers.