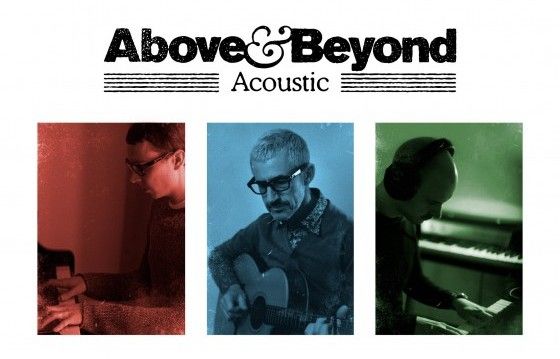 Just when you thought Above & Beyond couldn't make their music anymore emotion inducing, Paavo, Jono and Tony take it to the next level. The A&B boys sold out a special series of shows at London's Porchester Hall back in June. Selling out shows is nothing new to Above & Beyond, however these 3 shows were of a different because the trio went acoustic. Yes, Above & Beyond acoustic show with a full live ensemble. Imagine the goosebumps and tears among the audience.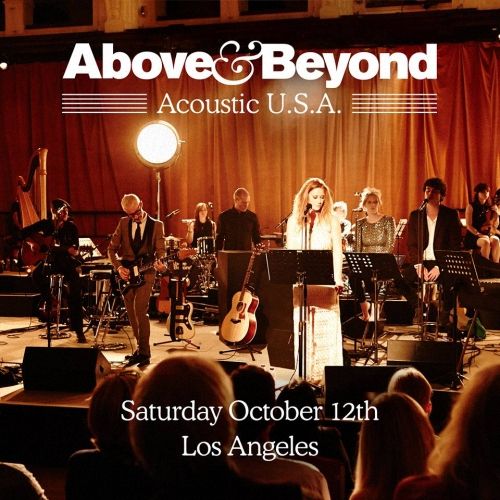 Back in 2011, Jono Grant told DJ Mag: "It's just a fun thing we'd like to do, the one thing I miss with all the DJing is playing the piano." We already knew that Above & Beyond was made up of musical geniuses, but they are taking their musical talent literally above and beyond. All three of them play acoustic instruments with Jono on piano, Tony on guitar and Paavo on cello, as well as the piano.
Rejoice Above & Beyond fans, because there is word that the trio will bring their acoustic production across the pond. As the caption on an Instagramed photo from one of their acoustic shows states "Hmmm, maybe we should do this in America sometime?" Ummm heck yes!! Stay tuned for news of this tour, because this is something you will not want to miss. In the meantime here are some videos that'll give you a little taste of their acoustic talent.
Check out Jono playing a little piano:
Above & Beyond acoustic set in a hot air balloon is absolutely gorgeous!