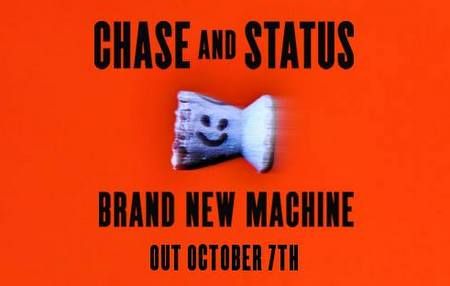 Chase & Status- Count On Me ft. Moko
Genre: Drums and Bass / Label: Mercury Records/Universal Music Release Date: September 29th 2013
On Friday legendary UK producers Chase & Status announced a new album 'Brand New Machine', and on Sunday they released the first single on UKF's youtube channel entitled 'Count On Me' Ft. Moko. The track is a big change from the heavy dubstep origins of the group and follows their path towards the more popular 'pop' feel. Similar in essence to 'Get Lucky' in that it is a complete change of scenery for pillars in the scene, this song will definitely be a song that will get the people on the dance floor when it's released. For those of you who were lucky for a song to define your Fall semester, it's this song. It opens up with a piano roll with a tambourine ensemble and uplifting vocals. As the song grows it moves into a house feel with a light drop, possibly more towards the moombhaton feel. This song has Billboard 100 written all over it, but for all the right reasons. Really looking forward to this one to officially release in September.