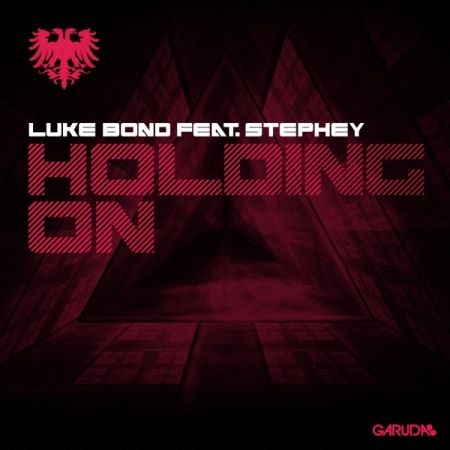 Luke Bond Feat. Stephey – Holding On
Label: Garuda / Genre: Trance / Release: July 22, 2013
Download on Beatport
Emerging UK artist Luke Bond steps onto the Trance/Progressive scene with some memorable tracks. Over the past year, the new comer has released 12 tracks on 3 different heavy hitting labels, such as Armada's 'Future Sound of Egypt' and 'AVA'. Luke Bond's tracks have created quite a stir in the Trance world garnering support from Trance superstars, Armin Van Buuren, Andy Moor, W&W and Gareth Emery.
Currently releasing tracks under Gareth Emery's label Garuda, Luke Bond gives us 'Holding On'. The atmospheric synth swells accompanied by uplifting vocals from Stephey and an energetic bass line make for one gorgeous trance style track. 'Holding On' catches attention with memorable lyrics and melodies that will have anyone singing and dancing. This is a sure fire win for the summer, with support from the big leagues 'Holding On' premiered on Gareth Emery's podcast 240 and then was featured on Armin Van Buuren's ASOT 619. Keep your ears open for this musical master piece and your eye on Luke Bond for he is on the rise to the top!