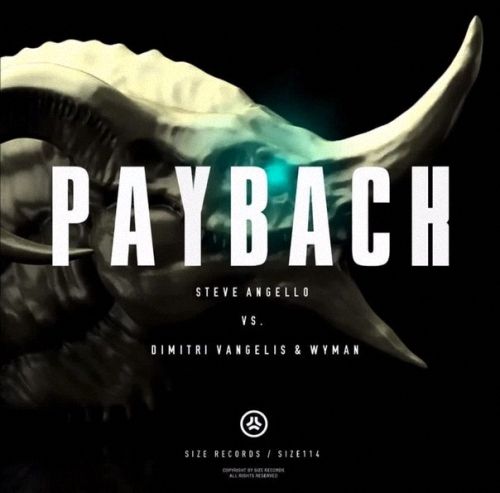 Dimitri Vangelis & Wyman X Steve Angello – Payback
Label: Size Records | Release Date: April 22nd, 2014
With the epic 2013 Tomorrowland festival having come to a conclusion this past Summer in Belgium, one memorable set definitely sprang to the minds of many music lovers out there as one third of the Swedish House Mafia, Steve Angello, delivered a set full of new and unreleased tracks oftentimes mixed with classic acapellas. Since the disband of the Swedish House Mafia, the Swede has been extremely busy with building his own record label – quite a few dance hits have recently been released under Size Records including Glow, Jumangee, Monkey In Love, and also SLVR will be released under Size Records on 12 August. The below Tomorrowland track was an ID that Angello dropped during his performance, which has been revealed as a collaboration with Dimitri Vangelis & Wyman, entitled 'Payback'. We were definitely touched by this track when it rocked the main stage. The official release date is set for April 22nd of next week.