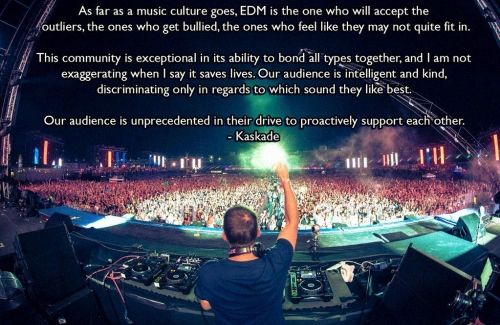 There's been a merciless barrage of face palm inducing stories in the dance world leaving EDM fans stunned, confused, disgusted, and, at times, jaded in its wake.  From untalented, attention craving heiresses buying a coveted residency in Ibiza to publicity seeking, DJ ranting Twitter beefs to blatant, unapologetic thievery and bastardization of the music we love, it is so easy to dismiss the pockets of talent and communal progression arising from the aforementioned trash.  The current perspective of dance culture participants needs a desperate reminder that not all of the musical integrity and creativity have been lost to the politics of the money machine and that the raver philosophy of PLUR, is in fact, very much alive.  Here are some helpful reminders.
Skip to the one minute mark to see first hand two important aspects of our culture: dedication and camaraderie.  Dedication to the music is personified by this man's determination to not allow physical limitations to be a life limitation.  Camaraderie is demonstrated by the strength of strangers lifting him up over the crowd for a better viewing experience out of a shared love for the music and mutual respect for each other.  (Video Credit: Pierre Abs)
This guy at Electric Daisy Carnival New York reminding everyone that age should never inhibit you from enjoying life and to always dance like no one is watching.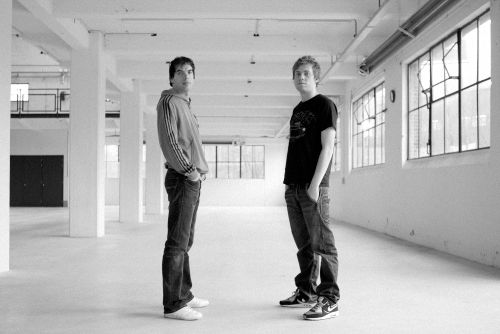 The response from the dance community to Paul of the Bingo Player's tragic announcement of being diagnosed with cancer was massive and supportive.  Bickering and nonsensical trolling were put aside by most to show genuine support for a talented individual who has contributed so much with his music.
@bingo_players Paul we are all thinking of you & wish you the very BEST. NYC is here for you, Maarten & your loved ones 100%. Xx

— Electric Zoo (@ElectricZooNY) July 19, 2013
@bingo_players Get well soon buddy! My thoughts are with you!
— Hardwell (@HARDWELL) July 19, 2013
@bingo_players you got this fight,Paul. Full respect, support & love. The freaks & I are 100% behind you. Lean on us anytime.
— Kaskade (@kaskade) July 19, 2013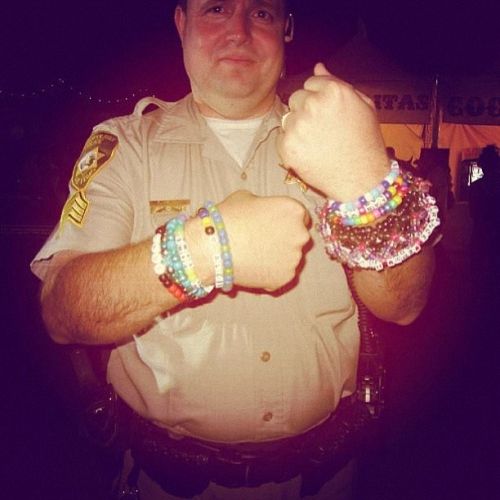 This Las Vegas Police Officer not afraid to show that the rave tenet of PLUR and people connecting from all walks of life is still alive and spreading.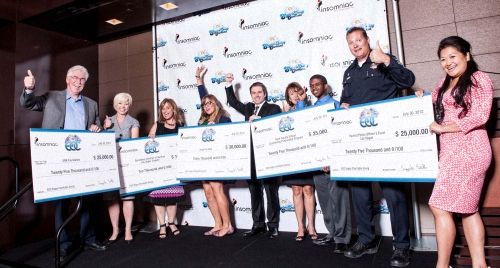 This CEO reminding everyone that it's not just a party, but an opportunity to give back to the community.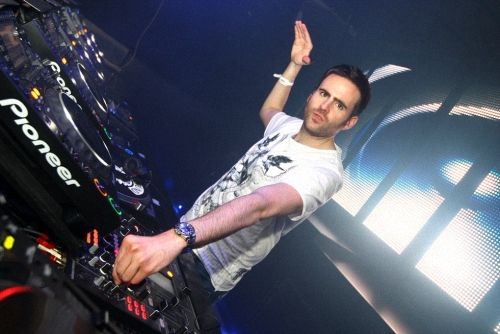 This DJ Mag Top 100 regular telling his fans that there are more important things in life than being on the DJ Mag Top 100.
Just took a bizarre unsolicited phone call from a publicity company who help DJs promote themselves for the Top 100 poll, who told me I should be aware one of my 'competitors' (as she put it) was spending $15,000 on Twitter advertising alone, and unless I got on that sort of level, I would find it 'hard to compete'. Obviously not going to say who the DJ was, but I was nearly sick in my mouth.

So here's an alternative Top 100 message: Don't vote for me. Seriously, when you buy a ticket to see me in a club, I consider that a vote. When you blast my music in your car, or share it on Facebook, or tell your friends about it, that's a vote too. Those votes, and the amazing support you've shown over the last year, is what matters to me.

If you did plan on voting for me, give that vote instead to the DJs you see spending their money on promoted tweets, sponsored stories, banner adverts, rebranded twitter pages, etc. If they care that much about their number, just let them have it.

In return for your non-votes, rather than spend an amount on a campaign that would probably buy a school in Africa, I am going to donate the same amount to charity, and maybe some good can come out of this.

Actually how about this… I'll post a poll of my own tomorrow with some various charities that I like and you guys can vote to decide which ones I will donate to. Together we can do something good. A poll where I'll be proud, rather than ashamed, to ask for your votes.

Back soon,

Gaz
And, other DJs like First State and Tydi following Gareth Emery's lead to not get mixed up in the campaigning circus/popularity contest that is the DJ Mag Top 100, but to thank their fans for supporting them.
DJ Mag Top 100 voting is now open. PLEASE VOTE FOR DJ PAULY D AND PARIS HILTON!!!

— Zedd (@Zedd) July 15, 2013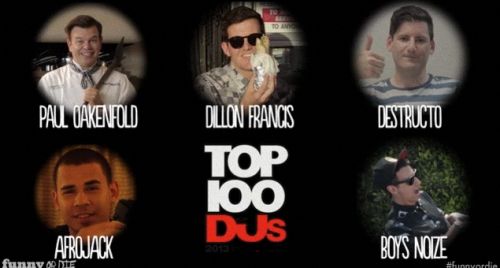 And, these DJs who don't take themselves too seriously and have a sense of humor about the bureaucratic nature of the industry. Watch the Funny or Die DJ Mag Top 100 Campaign Ads here.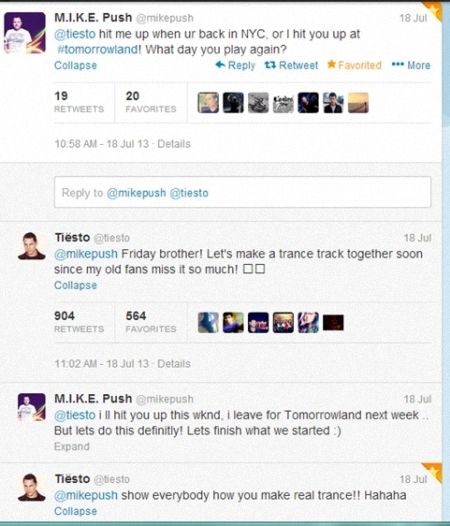 And, trance fans' prayers have been answered.  We're getting Tiesto back.  Read the full story here.
And, if you weren't in Las Vegas for EDC Week, you missed 16 year old cancer victim, Tanner Seebaum, realizing his dream of DJing in Las Vegas. Tanner a.k.a. DJ Seebaum was diagnosed with brain cancer at the age of 2 and battled the disease all of his life.  After countless treatments and surgeries, his tumor came back full force, and he was told he did not have much time left. Instead of giving up and buckling under pressure, Tanner found a love for DJing and focused on learning the craft.  The local DJ community of Denver caught wind of his story and began booking him to show support for his passion and skill.  One of the many influential DJs in the area who donated their time to play with Tanner at benefit shows for the Tanner Seebaum Foundation, Downlink, had this to say:
"Music is a really therapeutic thing in life. It's about what's important, and when it means this much to someone that it could complete their life, with artists they love… that's what music is about. It heals people. It brings people together."
Tanner's parents believed that his love for the music helped him deal with the spread of the cancer, and he was finally able to let go after living his dream of playing in Las Vegas. Tanner passed away a few weeks after his dream gig at the Hard Rock Hotel's Rehab Day Club during one of the biggest weekends in Vegas, EDC Weekend.  DJ Seebaum's story is a true inspiration and shows that you can accomplish great things and make dreams reality even when you're faced with crippling adversity.  It's also a reminder that the healing powers one can extract from music and the support given by its communal complement is not fleeting, but dynamic and cohesive.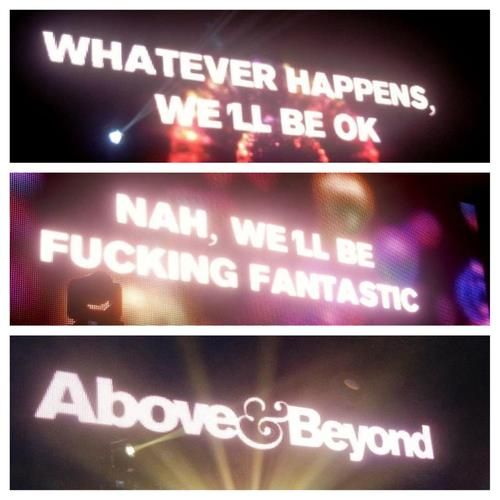 It would be foolish and downright delusional to deny the ever growing presence of band-wagoners at shows/festivals, the lack of creativity in producing and djing, the unnecessary amount of DJ worship, and the tightening grip of corporate America on everything EDM.  However, it would be even more foolish to allow those things to kill or dishearten our faith in the music and the community that has been built around it.  Lets take a page from Tanner's book and combat the challenges with productive measures like educating the newer generations, demanding quality as an informed consumer, and ardently supporting the music we enjoy rather than incessantly bashing the stuff we don't like.
There might be an EDM Bubble, and I have no idea when it's going to supposedly burst.  I don't care.  This article of positive reminders is not concerned with either.  Rather, it's a compilation of a few good reasons among many to ignore the bullshit and keep listening, keep dancing.  I know that no matter what happens, there will always be talented producers making amazing music, DJ's skillfully spinning said music, and a diverse group of genuinely good people enjoying that music with me.  Tell us how you guys feel about the current state of the scene and what needs/doesn't need to change.