What are some things that come to mind when you think of Newport Beach?

Majestic Beaches
Sparkly Sand
Hot Sun
Beautiful People
Warm Climate

Now take all of that and add:
Good music

Great Vibes
and just a little bit of alcohol
And you get….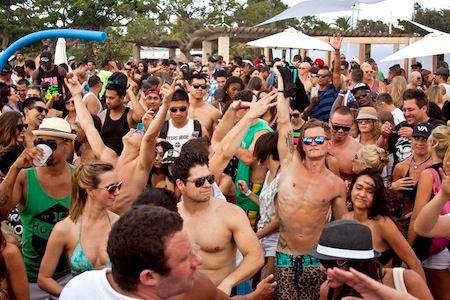 This past Sunday marked Mist's opening ceremony for the summer. Every Sunday, join the Orange County residents with the opportunity to lounge lakeside and enjoy a great lineup of DJs on the beachy sands of Newport Beach. Aside from the tables and cabanas provided, attendants are able to enjoy many other festivities provided by Mist: beerpong, bolo toss, bean bag toss, and of course;  tanning.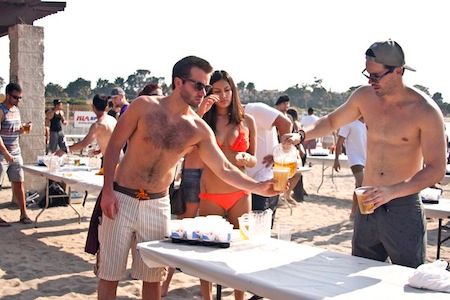 They are back this Sunday (7/7) at Back Bay Bistro at the Newport Dunes, pre-sales could be purchased for $20 here
UPDATE: Due to unforeseen circumstances, MIST will be delayed until July 21st.