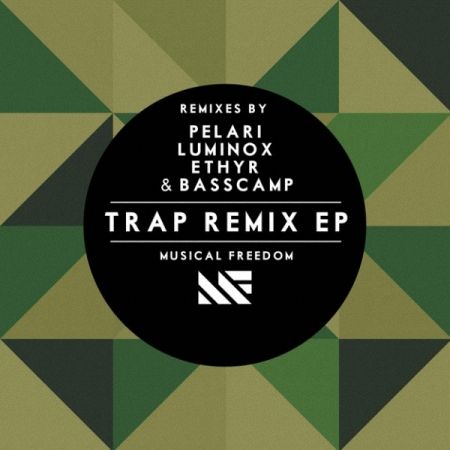 While there's already early speculation about Tiesto's return to trance production with Mike Push, let's not forget that he gave himself the "trouse" label back in 2011, by which he considered a "trancey house". Ever since then, he's been taking the scene by storm, releasing some of the hottest tracks and catapulting his worldwide DJ rank.

Later this month, Tiesto aims to solidify his position as the top dog by releasing a Trap Remix EP. Yes, you heard that. A trap EP. His team goes on to say that, "Trap is an exciting dance music sub genre that has become a personal favorite of Tiësto who's been dropping the heavy bass in his sets throughout 2013." Tiesto's cast of remixed trap artists include Luminox, Basscamp, Pelari, Ethyr, R3hab, Like Mike, GTA, and Dimitri Vegas. No official releases have been made yet, but the stars are aligning for Tiesto to release a series of his remixed trap hits at TomorrowWorld this year in Atlanta. It's only right that he makes this debut in the sourthern lands of Chattahoochee Hills, where the trap genre of music is buzzing louder than ever.
So while the trance family waits patiently for Tiesto's collaboration with Mike Push to happen, the trap fans could now rejoice in anticipation of his performance at TomorrowWorld.