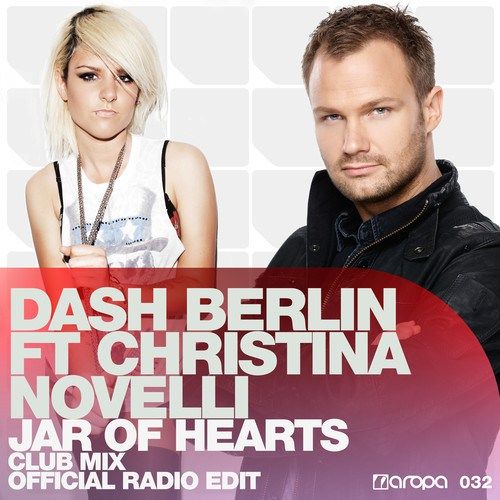 Dash Berlin feat. Christina Novelli – Jar of Hearts (Club Mix)
Genre: Trance / Label: Aropa Records (Armada  /Released Date: August 19
Download on Beatport
Dash Berlin is at it again with another awesome track. Dash Berlin, aka Jeff X. Sutorius, hails from the Netherlands. Dash Berlin is known for his trance and progressive style. This particular track, "Jar of Hearts" features vocals from Christina Novelli. Christina Novelli hails from London and is the voice of Gareth Emery's "Concrete Angel". Many might recognize the lyrics from Christina Perri's track. Dash no doubt produced amazing sounds with the added lyrics of Christina Perri sung by Christina Novelli. The track opens with a small buildup to a beautiful piano melody. The piano melody leads into an array of synths with added percussion. The track has stunning sounds throughout. This is definitely a must listen track! "Jar of Hearts (Club Mix)" is part of the exclusive content from the #delux edition of Dash Berlin's #musicislife album.
You can grab the track now on Beatport or other online music retailers on September 2nd! Give it a listen below!