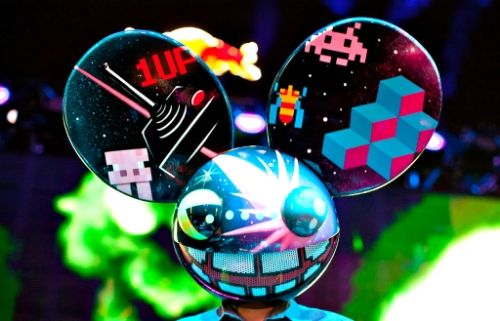 Deadmau5 has always had that charismatic attribute for being such an outspoken and insightful individual. You could never not commend that man for doing so. He took on an interview with CBC News to speak about how electronic music has evolved out of being a subculture. Zimmerman states:
"I think we're out of subculture-land and into it's own culture-land right now. It's at a fragile state right now," Deadmau5 says, "How much room on either side of the culture does it have to go, to be creative?"

Peers such as Skrillex and friends of OWSLA are pushing the envelope to develop new electronic music offshoots, but it is only a matter of time if these sidelines will endure or simply die out like musical fads. Joel goes on to praise Skrillex and his peers for the directions and success of EDM's growing sub-genres:
"We've had a couple of good examples of that in this demographic where Skrillex has done something really cool where his peers and producers alike have taken this house music thing and then it turned into electro. Well then they all of sudden derailed the whole thing with this dubstep thing and then split it into two, creating a little more wing room on either side whereas you can have now if you really wanted to have a festival of a sub-genre of a subculture and it would have legs and sustainability to survive on its own, which is kind of cool."
Click here to watch the interview, where he talks to CBC's Deana Sumanac about his unique, giant mouse-head branding, separating his onstage persona from his true self, dealing with fame and where electronic music exists now.