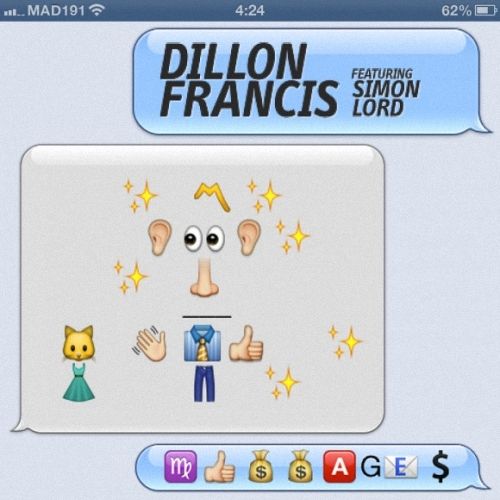 Katy Perry Rips Dillon Francis's Music Video & Sara Bareilles' Track
What ever happened to artistic integrity? It turns out Flo-Rida is not the only mainstream artist that lacks this quality. Katy Perry just released a music video for her song "Roar" that is a relatively blatant imitation of a Dillon Francís's video for his track "Messages." Similar to the Diplo music video theft, although creative, the idea and technologies used in the video are rather simple. Perry's and Francis's videos feature ongoing text conversations with heavy use of emoticons. It seems like Perry had planned to rip off this concept for quite a while considering the style of video really has no relevance to her track. Despite this, Francis took the high road in response to her actions. Instead of the usual vulgarity we see in these situations, he responded with a series of tweets rooted in the idea that imitation is the greatest form of flattery.

Damn first @official_flo steals @diplo's "butters theme" music idea now @katyperry steals my "messages" music video idea..What the fuck?

— DILLON FRANCIS (@DILLONFRANCIS) August 12, 2013
Legitimately this is so dope that @katyperry's director thought my video was good enough to rip off

— DILLON FRANCIS (@DILLONFRANCIS) August 12, 2013

You can check out the videos below and decide for yourself whether Perry ripped off Dillon's idea. As the icing on the cake, Perry has also received heavy criticism for the song being eerily similar to Sara Bareilles' "Brave." Pop music is not my forte. In fact, it all sounds the same to me. I'll include that video as well and leave the decision up to all of you.
Dillon Francis "Messages"

Katy Perry "Roar"

Sara Bareilles "Brave"