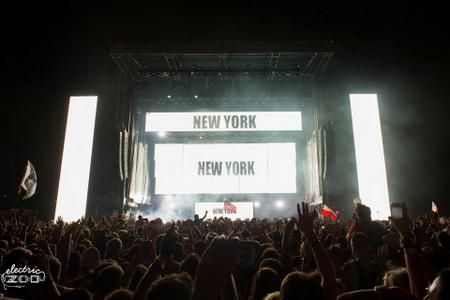 Welcome to the last post in our mini-series Electric Zoo 2013: Exhibits You Won't Want To Miss. If you're new to the program, check out the first two installments here and here. I can say confidently that writing this has been a joy for all involved because it forced us to get even more hyped for Electric Zoo by listening to artists we had never heard of, or would never have otherwise taken the time to listen to.  A lot of time and consideration went into making these write-ups so that we could put out the best of the best for our fellow animals. Our aim was to make sure that we would be getting the most bang for our buck and trust me when I say that Sunday is going to go out with a BANG. So without further ado, here is our third and final installment of Electric Zoo 2013: Exhibits You Won't Want To Miss.

Keys N Krates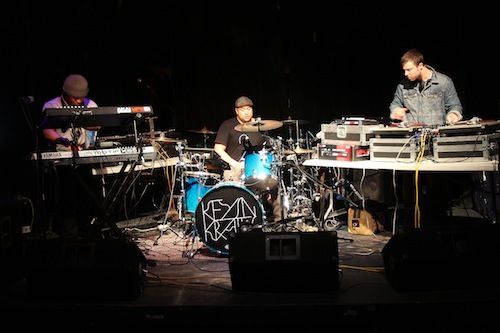 Taking the trap genre to an entirely new level, the boys in Keys N Krates really know how to jam. The Canadian three piece group, consisting of a drummer, turntablest, and synth player, have been fusing the sounds of electronica and hip-hop since back in 2008 with the intent to bring both genres to a live medium. These guys have flawlessly remixed tracks by some of the greats including Madeon and Zedd, and have been playing festivals left and right. Their huge track 'Treat Me Right' is a fun groove bound to get you dancing right off the bat with its up beat vocal loop and an airy melody. Be sure to catch them at the Riverside tent on Sunday.
Dan Sena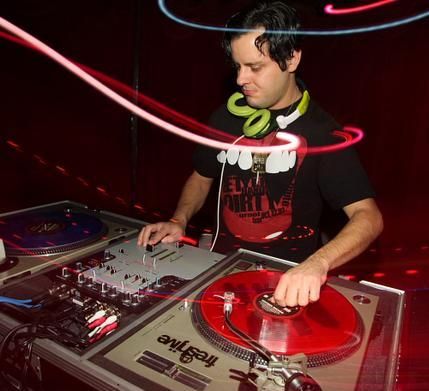 We saved the filthiest meister for last; Dan Sena. He may be relatively unknown to us East Coasters, but he is a well known DJ in the Southern California DJ Circuit. He is really good friends with Steve Aoki and the two have worked together before, so that should be setting off little red flags that hey, maybe this guy is good. He has an old-school liquid dubstep/drum and bass style so any lightweight ragers need not apply.  This style would be seen as 'unorthodox' to people, but brings that old underground sound with it, and the song I felt best exemplified that is his remix of Omega, a song he did with Steve Aoki. It has a beautiful trance build-up with lovely vocals that your speakers relish playing. Then the drop comes a combination of liquid filth trying to escape from your laptop and your speakers trying to escape from their cases and run for Riverside Dim Mak Stage to see him live Sunday.
Feexinpawl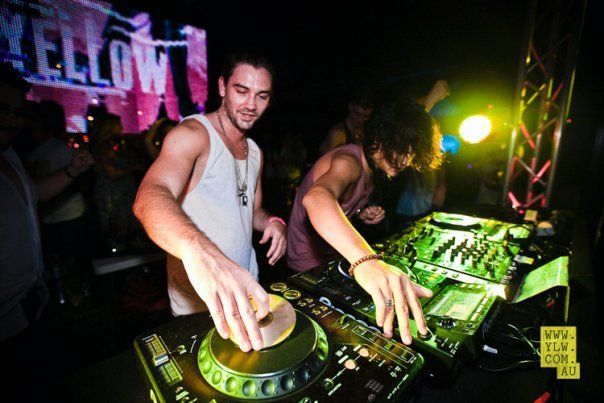 Melbourne, Australia-based producer duo Feenixpawl is, quite frankly, another artist I am surprised that hasn't generated more interest on Electric Zoo's online line-up selections. The progressive house pairing of Aden Forte and Josh Soon began back in 2003 with a remix of All Saints "Pure Shores." They also remixed fellow Australians The Nervo Twins (name at the time) track "This Kind Of Love" in June 2010.
However their main breakthrough tracks remain their bootleg remix of "Rolling In The Deep" by Adele, which garnered international attention, as well as their 5thsingle "In My Mind" with Ivan Gough on Axtone Records, which as many of you should know, became a massive festival anthem in the last couple years. As a group on my personal "must see" list, I am geeked that they will be performing at the Hilltop Arena on Sunday! They play early in the day, so pop by.
Jacques Lu Cont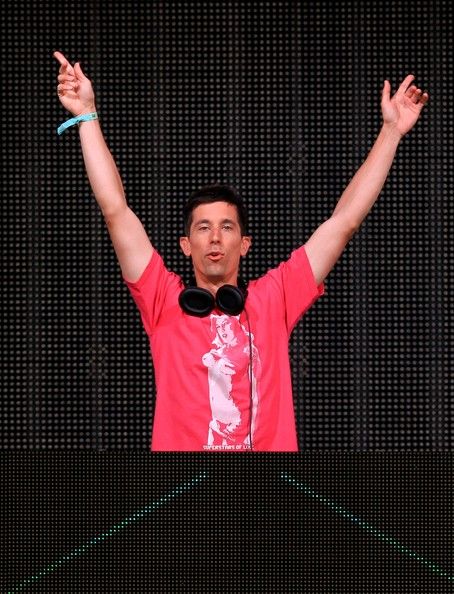 Stuart Price, aka Jacques Lu Cont, has been active in the electronic music scene since 1996! He is a three-time Grammy-winning British producer whose resume is extremely impressive. Featuring collaborations with New Order, Madonna, Kylie Minogue, The Killers, Gwen Stefani and many more, Stuart has been busy…but not too busy to perform at the Dim Mak stage on Sunday!
Under his Jacques Lu Cont alias, Stuart has released massive club remixes including tracks for U2, Katy Perry, Miike Snow and Coldplay. His other aliases include Les Rythmes Digitales and Thin White Duke.
KhoMha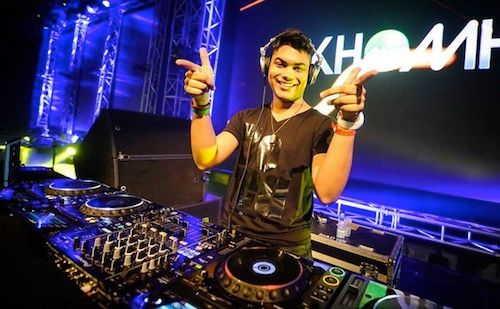 Take the typical trance and progressive house you're used to, then add more bass and more drive and you get the stylings of this Columbian musician. KhoMha has no shortage of percussive melodies and sick bass lines in his arsenal and many of the greats know this all too well. His productions gain continuous support from the likes of Above & Beyond, Ferry Corsten, Marcus Schulz, and even Armin had him as part of his ASOT 600 tour. Though its no surprise he's on the main stage, its quite a shock to see how little interest he's sparked with festival goers, making him a perfect candidate for this list of under appreciated superstars.
Walden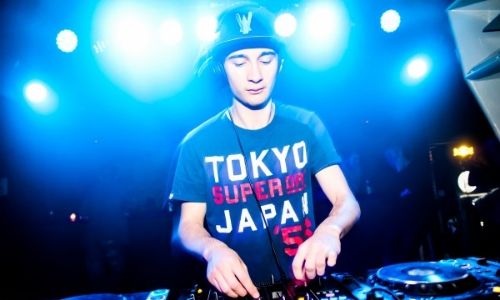 John Walden is an 18-year-old musical prodigy who hails from Sydney, Australia. His debut EP received a double feature on Pete Tong's radio show…that doesn't happen in real life. His music has received support from house heavyweights Michael Woods, Morgan Page, Tiesto and more. He is currently signed under Big Beat Records, Atlantic Record's dance sub-label. Not too shabby. His big progressive synths will have you soaring sky high at Randall's Island. Walden is a big contender in the EDM game and is here to stay!
Nicole Moudaber
Nicole Moudaber is well-known throughout the deep house scene for her seamless execution of "sleazy house and techno sounds", however it appears mainstream audiences haven't had fair enough exposure to this mixtress of the deep. Having 2 Beatport Techno chart topping remixes reigning for weeks on end (Sian & Mladen Tomec's "Front Pocket" and Carl Cox's "Chemistry"), in which "Chemistry" also garnered Nicole an IDMA award for Best Minimal/Techno Track.
Known for her on-point remixes, tightly-produced original tracks, and a keen technical ability on the decks…smashing the mix into a a flawless groove shown off during her residency at Space Ibiza and headline gigs at CIelo and Pacha in NYC. Nicole is surely one to catch on Sunday at the Sunday School Grove!
Being from Long Island, I know that this has been a rough year but we are about to put an incredible bookend to one of the best summers in recent memory, one that saw us attend the Carnival and the Beach in grand fashion. This has also been one of the best years for EDM as commercial success has broadened the scope of music we are open to. I know we all have our qualms, but the sages of electro taught us Peace Love Unity and Respect.  So for this weekend let us forget work, forget school, forget the drama of everyday life and remember what it was like when we were little kids and we went to the zoo for the first time. I know that we will all make the most of this festival and make the best memories, so let us show the world that we are truly stronger than the storm. All eyes are on us this weekend so please be smart, be safe, and enjoy the positive vibes.