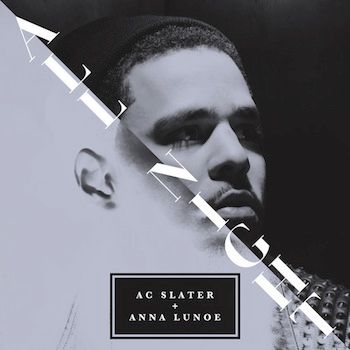 AC Slater & Anna Lunoe – All Night
Genre: Minimal Deep House | Release Date: July 30th 2013
AC Slater has been around for a while, no not the guy from Saved by the Bell but the producer dj and today he returns with a new track. Not an original production exactly, but more of a reedit/remake/cover of J Cole's "Power Trip" but he brings the talented rising songstress Anna Lunoe for vocals. Slater & Lunoe opt for a more groovy minimal house approach compared to J Cole's slower hip hop version. There are light elements in J Cole's song brought by Miguel but Anna's fantastic innocent voice offers a sense of an other worldly feel. With all the differences and it being still a remake, this collaboration is something unique in its own merit. It brings fun, innocence and relaxation all into one track and as a gift for their fans it's a free download by liking the Anna Lunoe facebook page.