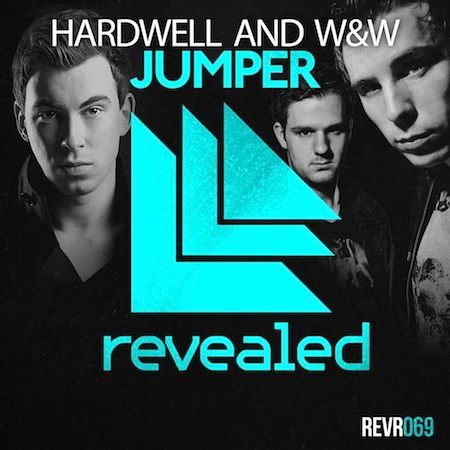 Hardwell and W&W – Jumper
Genre: Electro | Label: Revealed Recordings | Released Date: August 5th, 2013
Download on Beatport
Coming in hot off of his heavily viewed Tomorrowland set, the pioneer behind the music, Hardwell, releases his collaboration with duo W&W entitled "Jumper". Both Hardwell and W&W have been having an overwhelmingly successful year thus far, and this collaboration only solidifies their status as the hottest names in the game right now. The track embodies a grimy electro melody accompanied with sudden bursts of high energy and adrenaline that will surely be big room favorite. Just when you thought the peak has been reached for Hardwell and W&W, they continue to push all boundaries and are able to surpass the mountain-high expectations.

Follow @jayEDMT