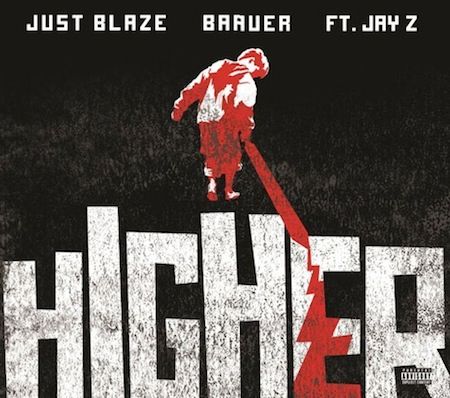 Just Blaze, Baauer, Jay-Z- Higher | 
Genre: Trap | Label: Priority Records | Release Date: August 13th, 2013
"You now rockin' with the best" Says Jay-Z in the opening notes to his new collaboration with Just Blaze and Baauer called Higher.  The track is the first release off the newly reformed Priority Records which helped propel the careers of Snoop Dogg, N.W.A. and Dr. Dre.  The song seems to blend it's three contributors talents quite well, almost so much that one could pick out what artist is responsible for specific aspects of the songs itself.  Baauer released a teaser trailer to the tracks video yesterday which is available above the full track preview below.