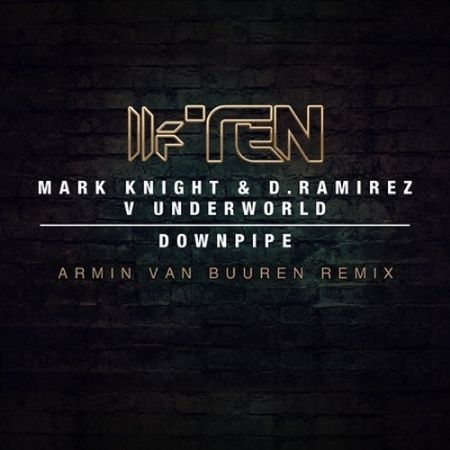 Mark Knight & D.Ramirez Vs. Underworld – Downpipe (Armin van Buuren Remix)
Genre: Progressive House | Label: Toolroom Records | Release Date: August 19th, 2013
Buy on Beatport
Downpipe was released almost four years ago on Toolroom Records, which received an extraordinary level of attention, as it should've with all the good sustained levels of interests it accumulated over the years. So when the news broke that Mark Knight's label announced the Anniversary Remix collection, an official Downpipe remix seemed appropriate. No other than the trance legend himself, Armin van Buuren, came through to create such a cleverly crafted Trance & House feel on this remix, or what many fans now-a-days would call it "Trouse".
Armin's Downpipe remix projects rhythmic melodies and intense synths, much recognized from his most recent work. It was a clever combination that ultimately recreates the tech house original in a way which pays homage to its initial release four years ago. The end result is a powerful and driving remix that lives it to the original production. Be sure to buy your copy today on Beatport!