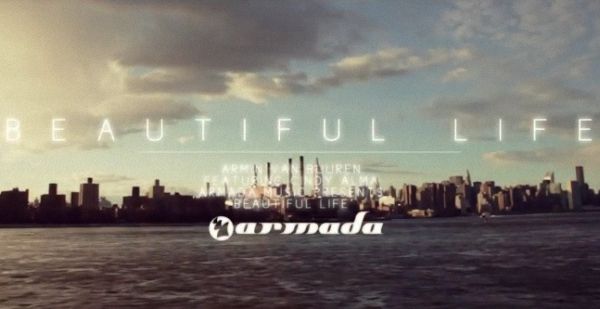 Armin van Buuren just released the music video for his track "Beautiful Life" featuring Cindy Alma on vocals. The mastermind trance Dutch DJ's track "Beautiful Life", which is the second single off of his album Intense, will be released on September 20th through Armada Music. Armin's previous track "This Is What It Feels Like" is still heavily circulating, but "Beautiful Life" is a great track to follow.
The music video begins with a flash of a subway car. It differs between showing various shots of Cindy Alma singing and Armin walking around the city.  Throughout the video, various types of people are shown. Each person seems to be shown stopping whatever he or she is doing and gazing up into the sky.  Young people, old people, women, and men of all different ethnicities and backgrounds are portrayed. Armin is shown raising his arms up to the sky, causing what looks to be shapes of suns forming throughout the sky. Everyone seems to be mesmerized by the sky and enjoying their life.
What do you think of Armin's new music video? Watch it below and let us know!