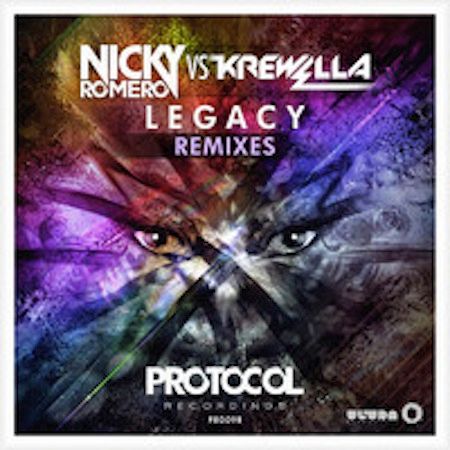 Nicky Romero vs Krewella – Legacy-The Remixes
 Label: Protocol Recordings  | Released Date: August 19 
First teaser on the Legacy Remix package is Vicetone's remix; where they added synths, chords and a buildup to a fun drop. The bassline is great for the track and Vicetone makes the track sound different from the original. Next up is Wildstylez remix of "Legacy", who sped up the track and add edsome synth lines. The bassline is perfect and changes the song up. The kick before the drop leads into an array of synths. The third remix is Don Diablo ft. Sway's version of "Legacy". This one stands out because of the addition of Sway's part and his added voice. The synths added before the drop follow the melody and sound awesome, and the drum parts are heavier than the original. The last remix is Candyland's OG remix. Candyland starts the track off quiet with just a synth part. It transitions into the buildup of percussion, which leads into a funky drop.
All these remixes are different in their own way. Give the previews a listen below and let us know which remix is your favorite!