Hey all. To keep up with what we've been doing this month, and to help make your life a lot easier, we're releasing a guide to the Electric Zoo after parties. Now obviously you can go to made events website and find out all this on your own, but we have also included non-official after parties that are definitely worth checking out. We've also have listed a small blurb below about what kind of music you can look to expect, so you can choose your pleasures wisely. We'll break them down day by day, and then give insight to which ones we think are the 'best' of each night, taking into account the artist, the venue and the financials (most bang for your buck including travels from Randell's island). All ticket prices are from the time the article was written and only refer to pre-sale. The longer you wait the more expensive they will be.

Friday
Roseland Ballroom: Benny Benassi, Deniz Koyu, Sultan + Ned Shepard, Alex English – $54.59 Doors open at 11 p.m. Genre: Dance-House/Electro
Best Buy Theater: Flux Pavilion, Ookay, J. Rabbit – $36.31 Doors open at 11 p.m. Genre: Dubstep
Webster Hall: dBerrie, Mysto & Pizzi, Liquid Todd – $18.50 Doors open at 10 p.m. Genre: House
Pacha: Toolroom Ten, Mark Knight, Stefano Noferini, Gina Turner, MK – $38.11 Open 11 p.m. – 5 a.m. Genre: House
Output: Dixon, Inimeg, Scissor and Thread, Hypertone – $36.05 Open 10 p.m. – 5 a.m. 21+ Genre: House 
Cielo: Cajmere – $36.05 Doors open at 10 p.m. 21+ Genre: Clubstep (N/A)
Saturday
Roseland Ballroom: Dimitri Vegas & Like Mike, Dyro, The M Machine – $48.93 Doors open at 11 p.m. Genre: House
Best Buy Theater: Modeselektor, Rudimental (Dj Set), Delta Heavy – $36.31 Doors open at 11 p.m. Genre: Dubstep/Drum & Bass
Output: Claude VonStroke, Eats Everything, Justin Martin – $36.05 Open 10 p.m. – 6 a.m. 21+ Genre: House
Webster Hall Bassment Saturdays: Mark Instinct, Subset – $14.97 Doors open at 11 p.m. Genre: Dubstep
Sunday
Roseland Ballroom: W & W, Jochen Miller, Firebeatz – $59.23 Open 11 p.m. – 4:30 a.m. Trance/House
Best Buy Theater: Adventure Club, Lucky Date, LOUDPVCK – #36.31 Open 11 p.m. – 4 a.m. Dubstep/Moombahton
Pacha: Fedde Le Grand + TBA – $38.11 Open 11 p.m. – 5 a.m. Genre: Progressive House
Output: Laurent Garnier – $36.05 Open 10 p.m. – 6 a.m. 21+ Genre: House
Friday: This is a very difficult choice. Well, they all were, but this one was truly challenging. The obvious choice is Benny Benassi, right? It's Benny Benassi for $55! Well, this is where it really depends on what your weekend schedule looks like. If you bought tickets to Friday night or all 3 nights, there's a great chance you will see Benny Benassi. In that case, you can go with my choice of Flux Pavilion at Best Buy Theater. This is the first time that I will be able to confess my true love of Best Buy Theater as the best venue in NYC for dubstep. So if you've never been, get there during this weekend and check it out. So if you've never been, get there during this weekend and check it out; it's only $27.50 for a great show.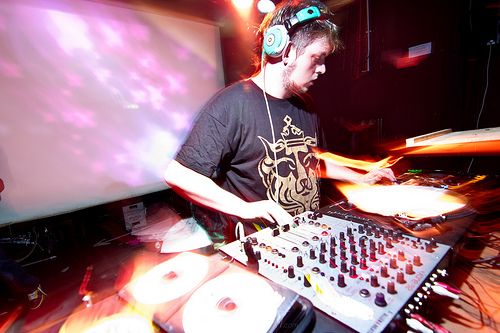 Verdict: If you're going to all 3 days or just Friday, check out Flux Pavilion. It's the cheapest option for a truly incredible show. If you are only going to Saturday or Sunday or not going at all, check out Benny Benassi. But personally, either way see Flux. Best Buy Theater and the Roseland Ballroom is one tough decision.
Saturday: This was a serious no-brainer for me. Dimitri Vegas and Like Mike are the clear cut favorites, especially if you saw them play Tomorrowland. But wait! Instead, you can go to Webster Hall and check out the Bassment and see Mark Instinct and NYC's own resident DJ Subset for $15. Just, hear me out. First, I have frequented Bassment often this summer and it is almost the perfect venue: small, but with enough room to rage comfortably, great crowd, strong sound system and is filled with all kinds of characters. It also takes place in Webster Hall, so if you're bored you have access to three different floors of music. But this happens every weekend (seriously folks every weekend Bassment is open, get down there) so what makes EZoo weekend special and my choice for Saturday? Well during EDC weekend Bassment played host to Evol Intent and Subset with surprise special guests Crizzly, Cookie Monsta and Funtcase. Yeah, that really happened.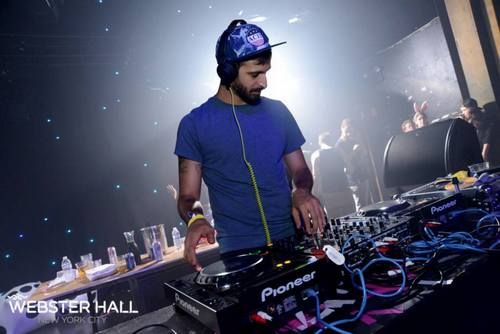 Verdict: Dimitri Vegas and Like Mike for the story. But my heart says follow the music, and the music will be flowing to the Bassment.
Sunday: This day is all about preference. All 3 of the big artists are playing Sunday at EZoo too, so it really is a pick your poison kind of deal. So it's down to Roseland and Best Buy. And with my love to W&W, Best Buy and Adventure Club win again. That's how much I love and respect the venue. Also it's $15 cheaper, and who knows what Adventure Club and Friends entails 😉 Of all the days, this one is a toss-up between personal preferences. If you're on the tipping scale, listen to Superheroes Anonymous Volume 3 and then come rage at Best Buy with me.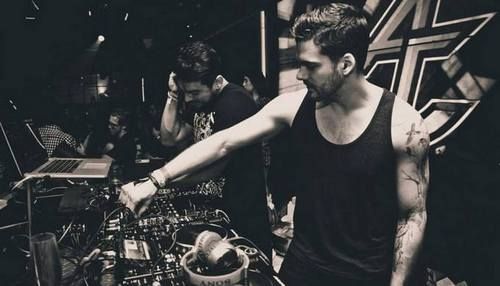 Verdict: Adventure Club & Friends or W&W, we'll let you choose.
Just remember guys, the "verdicts" are all about personal opinion. If you look for me, I'll be at Flux, Bassment and Adventure Club. Comment below on where you'll be and why!