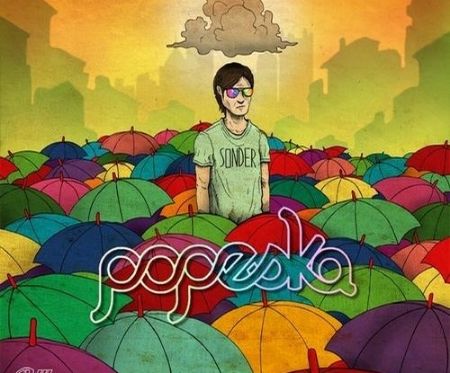 Popeska – Sonder EP | BUY NOW
Genre: Electro House | Label: Kindergarten Records | Release Date: August 6th, 2013
The 20 year old hailing from Atlanta has released his second EP called Sonder today on Wolgang Gartner's Kindergarten Records label. With Popeska being the first signee to Kindergarten Records, it's no wonder he is Wolgang's protégé. The kid is a musical monster in disguise! His new EP features five huge Electro House tracks. Four of which are original mixes and the last is a special Wolfgang Gartner edit of The New Kings ft. Luciana. All of these tracks are exploding with electrifying melodies and edgy glitches that'll get you fired up. It even embodies his extremely quirky personality (which is clearly evident if you view his Tweets).
Popeska tweeted:  "My goal with Sonder was to be original and creative with house music while maintaining that big house energy, no vengeance samples used haha." "My new EP Sonder sounds kinda like a mix between traditional aborigine music and the Beach Boys" 
Coming all the way from his Georgia Tech dorm room to sharing the stage with some of EDM's heavy hitters. It's evident that Popeska has a very bright future ahead of him. This is only the beginning of the journey for this young protégé. Not to mention that Sonder is supported by President Obama, who said the EP is "dope". Be sure to grab your copy of the EP on Beatport today! As a bonus we've included two free VIP mixes of The New Kings, which are available for download below.
The New Kings (ft. Luciana) (TRAP VIP) | DOWNLOAD
The New Kings (ft. Luciana) (BANGBANGPEWPEW VIP) | DOWNLOAD