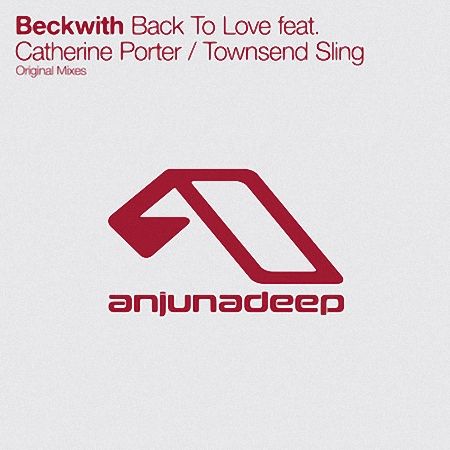 Beckwith – Back To Love/Townsend Sling 
Genre: Deep House | Label: Anjunadeep | Released Date: August 5, 2013
Kansas native turned Brooklyn local, Paul Beckwith, should be a familiar name if you've listened to the long awaited and recently released Anjunadeep 05.  Jody Wistnernoff featured Beckwith's track "Townsend Sling" on his mix, and James Grant included "Back to Love" featuring Catherine Porter on his.  Now, both tracks are being released as an EP on Anjunabeat's progressive and deep house label, Anjunadeep, on August 5.  Both tracks poignantly showcase Beckwith's superb production skills and impeccable ability to arrange a classy sound with an infectious groove.  "Townsend Sling" offers rhythms of garage house full of dynamic bass, prominent high hats, and filtered vocals.  "Back to Love" on the other hand is a darker, deeper house tune bursting with refined sound.  From carefully placed reverbs to backmasked vocals to hypnotic melodies, one can clearly hear that attention to detail is the name of the game for this Berklee College of Music alum.  Indulge in the grooves below and check out the release on August 5th.