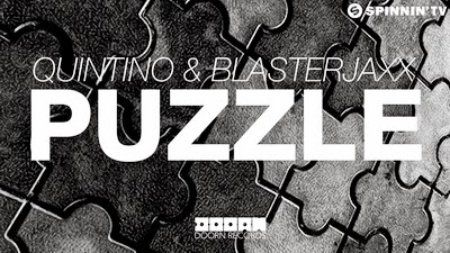 Quintino & Blasterjaxx – Puzzle
Genre: Electro House | Label: DOORN (Spinnin) | Release Date: August 5, 2013
Download on Beatport
Dutch DJ/Producer Quintino gave us the staple smash track 'Epic' last year, which put him on top of the charts. Now, the Epic DJ has teemed up with with fellow Dutch man duo Blasterjaxx. All three of these guys have Laidback Luke to thank for their discovery and have followed his lead in producing hard hitting electro house tracks. 'Puzzle' does not fall short of these expectations. Quintino & Blasterjaxx's collaboration is a throw your hands in the air and then get down with the beat type of track. It opens with simple catchy melody that builds with a pitch bending swell and then drops into an ominous smashing beat with edgy synth work. It definitely pulls from the Dutch house arsenal and provides for a great festival track.