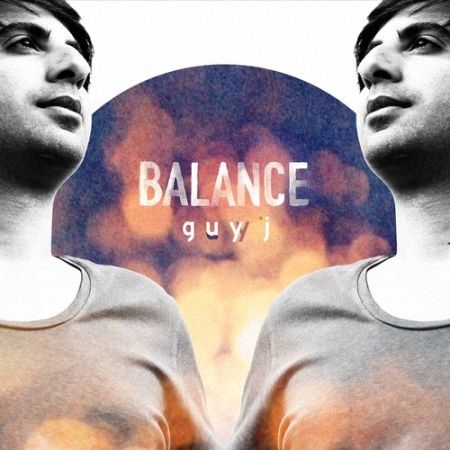 The esteemed Balance Series has once more released a compilation, this time asking the massively talented Guy J to sit in the driver's seat. As always, the compilation is a thrilling and unique 80 minutes of house music, using tracks that have never been released anywhere but on this mix. The brilliant Guy J chose thirteen tracks to remix, reshape, and edit, and eventually form a flowing and vibrant mix that takes you on a journey as it progresses.
I wanted to make it more special; to give the people who listen to it something that will be worth the time and creativity. Remaking tracks and remixing all thirteen of them to give a story is a hard mission – but I used every second I had to produce these tracks and to listen to what I had made.
If you don't know who Guy J is, you should promptly pop in this mix or head over to his Soundcloud, but preferably both. An Israeli producer who was enticed by the extensive dance music scene of his home country, Guy J was first noticed by the legendary John Digweed for his astute production and phenomenal mixing capabilities. His sound falls in the realms of deep progressive house and techno, and he is without a doubt one of the most keenly aware mixers of this generation, capable of weaving a powerful, story-esque progression.
The opening track, No One Gets Left Behind, enthralls immediate with its down tempo and haunting vocal line It is a perfect opening track for the subsequent 80 minutes of music. The absence of a 4×4 beat is an ode to Guy J's variety in track selection for a mix that, for the most part, sticks with the more traditional sub-genres of house. The mix veers through Roger Martinez and Henry Saiz offerings before hitting a more aggressive note with Migrants. The fierce Radio Slave acapella intertwines with a grungy bass line and makes for an upbeat note before a recession into the innocuous yet delightful Once Upon A Time. The mix reigns in a bit at this juncture, taking us on a seductive trip through a darker side of tech house in Fever, and almost completely petering out in Day One; a lull before the final storm, a fourth act if you will.  Finally, my personal favorite track blossoms from the serene stillness. Guy J's remix of Echomen's Perpetual brings back some much needed (and perfectly timed) energy into this Balance expedition. Perpetual features the only other extended vocal lyrics in the mix(the other one being the opening track), and the its placement within the progression is perfect. It is (in my opinion) the apex of this compilation, and its strongest track. The blend of smooth vocals, and interesting synth combinations that form an infectious beat are the perfect end to the long awaited build up of Guy J's balance experiment.  Just as he started, Guy J ends with a track that skips the drum rack for the majority of its duration, as Duba's  melancholy, organic synths slowly vanish into a beautiful nothingness.
The beauty behind a Balance series mix, and this on in particular, is the journey on which the author attempts to take the listener on. Much like a novel or a movie, Guy J's goal was to surround the listener in a world carved by his music. It is an experience that is meant to be listened to from start to finish, and that in itself is a rarity these days, especially in mainstream EDM. Balance is definitely not that.  This is a fantastic compilation that flows beautifully for its entire duration.  There is a clear introduction, dialogue, climax, and conclusion, and it takes a damn special DJ to create such overtures with electronic music.  It is a gem in an absolute tidal wave of bland production that is rampant in the industry, and we highly suggest you pick it up and give it a listen. You can do so here: Balance Presents: Guy J.