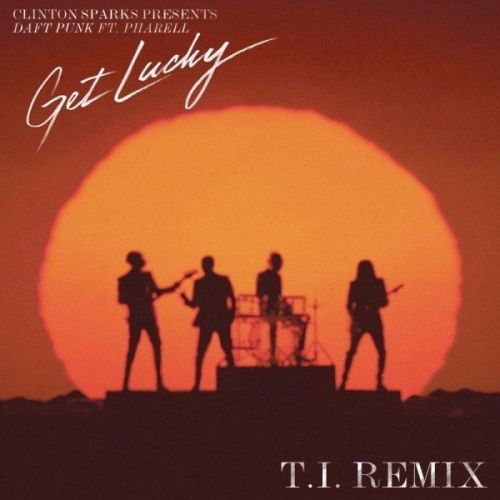 It's officially a "thing."  Whether it's "borrowing" content or remixing what's already out there, rappers have officially descended onto EDM.  This time, TI takes to the studio to add an intro riff to Daft Punk and Pharell's 's chart topper, "Get Lucky".
As we all know, Pitbull also recently took a stab at remixing an EDM #1 hit with "Wake Me Up", but you have to wonder if overlaying a 45 second rap over a song and leaving the rest untouched, is really a remix at all.   If you actually listen closely (I don't know why you would, though), you'll get to hear TI's vocal mastery of such topics as his favorite wines, soul artists of the 70s, clothes you'd expect him to rap about, and then the rest of his "sales pitch" to the one who he is trying to "get lucky" with.
He's already featured on one #1 hit this year with Pharell in Blurred Lines, what do you think about this one?  Got a chance?