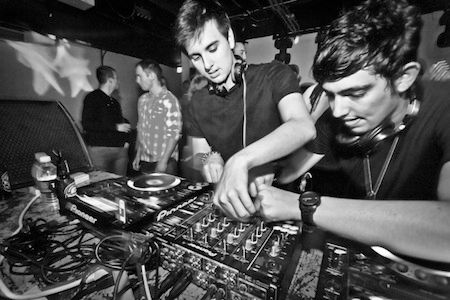 Twenty One Pilots – Guns For Hands (Dzeko & Torres Remix)
Genre: Progressive House | Label: Atlantic Records | Release Date: 6 September 2013
2013 has so far proved to be a huge year for the Canadian duo, Dzeko & Torres. Coming right off from a chart-hitting single with Crossways, Togi, earlier in the year, recently remixing Capital Cities' Safe and Sound, and debuting at the likes of Ultra and Tomorrowland, Dzeko & Torres further establish their foothold on 2013 by applying their progressive and melodic touches to the originally indie/alternative work of Twenty One Pilots' Gun for Hands. So far, this has received very positive support from the biggest name in the game, Tiesto, as he debuted this nice vocal tune in his Tomorrowland set and also selected it as one of the tracks for his latest Club Life radio show. I'm sure you will be hearing more of this track in radio shows and DJ sets (especially Tiesto's sets) in the many months to come. Check out the rip from Tiesto's Club Life below!