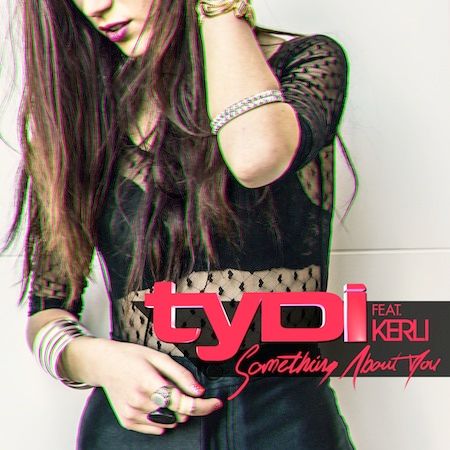 With his latest album 'Shooting Stars' reaching #4 on the US Itunes Dance Chart (#1 worldwide), signing a major record deal with Universal Republic Records and being voted as Australia's #1 DJ twice, tyDi is not one to be overlooked.  It's been a successful start for the young producer and he is not slowing down anytime soon.
Australia's young producer tyDi teams up once again with the talented vocalist, Kerli, to deliver a well crafted big room track. In October of last year tyDi and Kerli gave us the massive track 'Glow in the Dark', and now the dynamic duo have released an equally stellar track,  'Something About You'.
Download the extended mix on Beatport today!

'Something About You' contains all the aspects expected of a big room track. It has the emotion, the beautiful vocals, the driving beat and the melodic chord progressions. tyDi takes all of these aspects and seamlessly melds them together, while expertly adding his own spin. The chord play is complex and classical, while the percussion dances in the distance. Kerli's emotive vocals are at the fore front of the track with the supporting "synth"phony behind them.  This track is certainly a crowd pleaser with its melodic energy and well timed big room ebb and flow.
Catch tyDi on tour in a city near you!