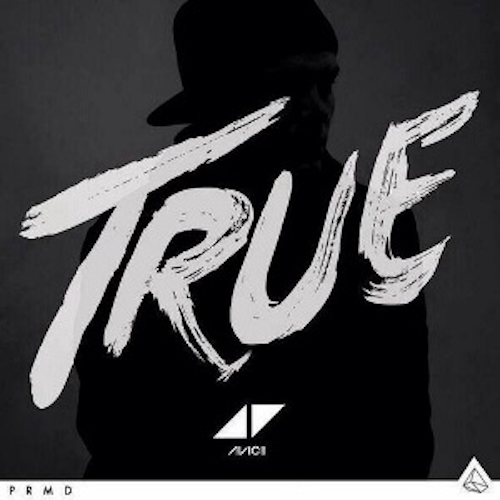 It's 1965 in Newport, Rhode Island.  The annual Newport Folk Festival is in session. Bob Dylan takes the stage, plugs in an electric guitar for the first time, and plays with a rock band. Some people booed Dylan, unwilling to accept this new direction in his sound. The performance will live in infamy as a key moment in the history of not only Dylan's career, but also the direction of rock 'n' roll. If this story sounds familiar, it should. Six months ago, Tim Bergling  took the stage at Ultra Music Festival to a very similar crowd reaction. Some enjoyed the mix up of live musicians on stage with the DJ, others were perplexed. While we're definitely not putting Avicii in the same conversation as Bob Dylan's legendary performance, we are drawing a comparison with regards to trying something new. True will mark an important point in the history of EDM. Now, it may not necessarily be because of its quality (the year is far from over and to crown True with any sort of award is premature and not necessarily correct, either, even though it is a perfectly solid effort from Avicii),  but rather because a superstar, mainstream DJ took his music career back and made an album that he wanted to make. True

Regardless of the fact that the general public sneered at the Ultra performance, Avicii's first single from his album, "Wake Me Up", skyrocketed to number one on the charts and held its ground, only proving that Avicii's attempts to separate himself from the field were rather successful. Featuring instrumentation such as live guitars, drums, and bass and its seamless integration with Avicii's electronic style, True is nothing short of a production feat. Tracks like Lay Me Down, featuring Adam Lambert of American Idol fame and the legendary Nile Rodgers, have a very rock/funk styling to them, which actually melds quite well with Avicii's signature poppy synthesizer work.
But, if neither pop, nor rock, nor funk, nor folk is your cup of tea, True may still have a track or two up its sleeve for you. Dear Boy, for instance, employs a very classic Avicii bass line that, all of a sudden, morphs into an almost dub-like howl. And it works perfectly. It's little elements like that, coupled with on point mixing and mastering, that make True a consistently above average entry in this year's pool of EDM albums. Other tracks such as Heart Upon My Sleeve show, if nothing else, Avicii's under-appreciated versatility in being able to shift from vastly different musical elements such as deep and mellow acoustic guitars and  foreboding violin and piano bass lines. There are a lot of organic sounds in True, and it's this small touch that really adds to the the quality of the work as a whole.
For a man still in his early twenties,  it's safe to say Avicii is a pioneer at his craft. Even though he has been on the scene since the beginning of the EDM influx, one has to keep in mind: this is his debut album. Tim Bergling has almost single-handedly shouldered the scorn of blood thirsty hipsters, wannabe electronic music snobs, and elitists alike, yet here he stands, with a debut album release that, quite frankly, puts to shame many EDM albums and EPs in terms of production quality and likability. Is this album a fairly mainstream effort? Yes. But does that make it any less of an achievement than some random, poorly mastered, underground album that people are always so fast to compare mainstream releases to?  No. In fact, if you're a fan of any sort of electronic music, we'd go as far as to say that you would be hard pressed to not find at least one track that you enjoy off of True.
[audio:http://dl.soundowl.com/61e9.mp3]