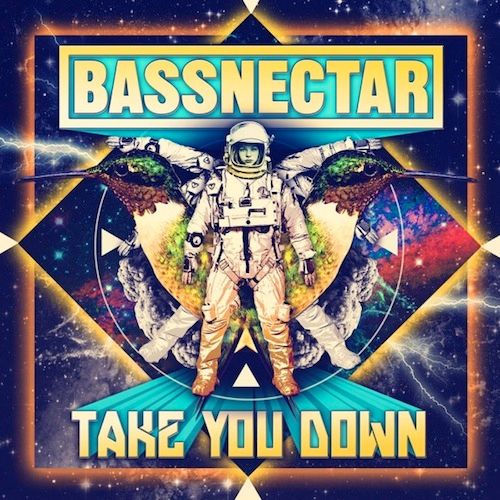 Attention fellow bassheads. Bassnectar has released a full version of the track "Take You Down" off of his upcoming five-track EP by the same name, meant to build excitement in anticipation of his Immersive Music Tour this coming this Fall. Here is Bassnectar's description of his latest release:
"Take You Down was put together as a summertime jam… something deep and lush and euphoric. I started it while I was on vacation, and the general theme is basically falling in love and that slow-motion feeling you get when you plunge backwards into something overwhelming, but never hit the ground. With pulsing chords, emotive synths, and heavy 808s, it's a sonic follow-up to Timestretch…"


Along with the original mix and the West Coast Lo Fi remix of "Take You Down", the EP will also feature the official release of the tracks "Expanded", "Raw Charles", and "Colorstorm", and is scheduled for release on September 24th.